So far, so good! Hope you're enjoying my Tanzanian experience and maybe consider similar trip for yourself 🙂
Our next stop after Tarangire NP and Lake Manyara was Lake Natron. On the way to this conservation area we observed amazing landscapes. Some of them were really like from another planet.
1. On the way to Lake Natron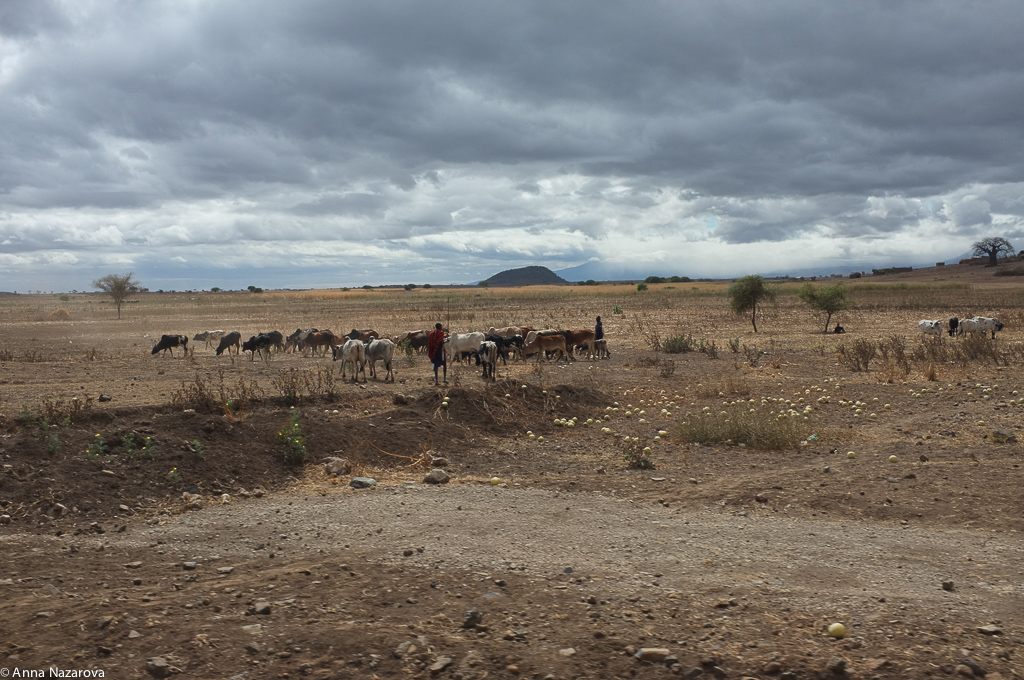 2. Giraffes on the way to Lake Natron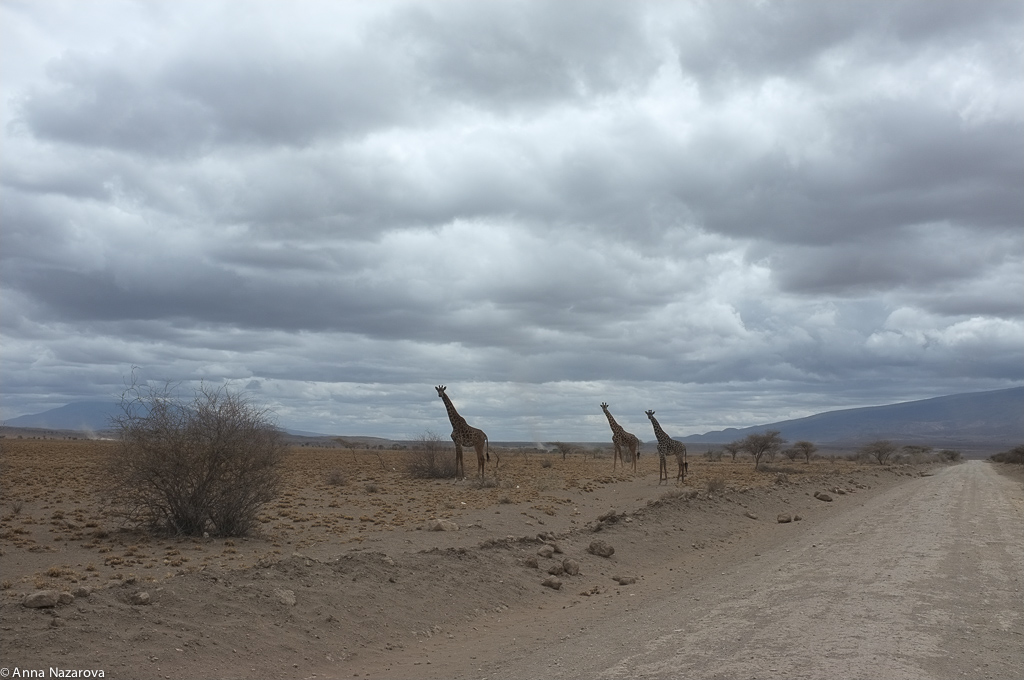 3. On the way to Lake Natron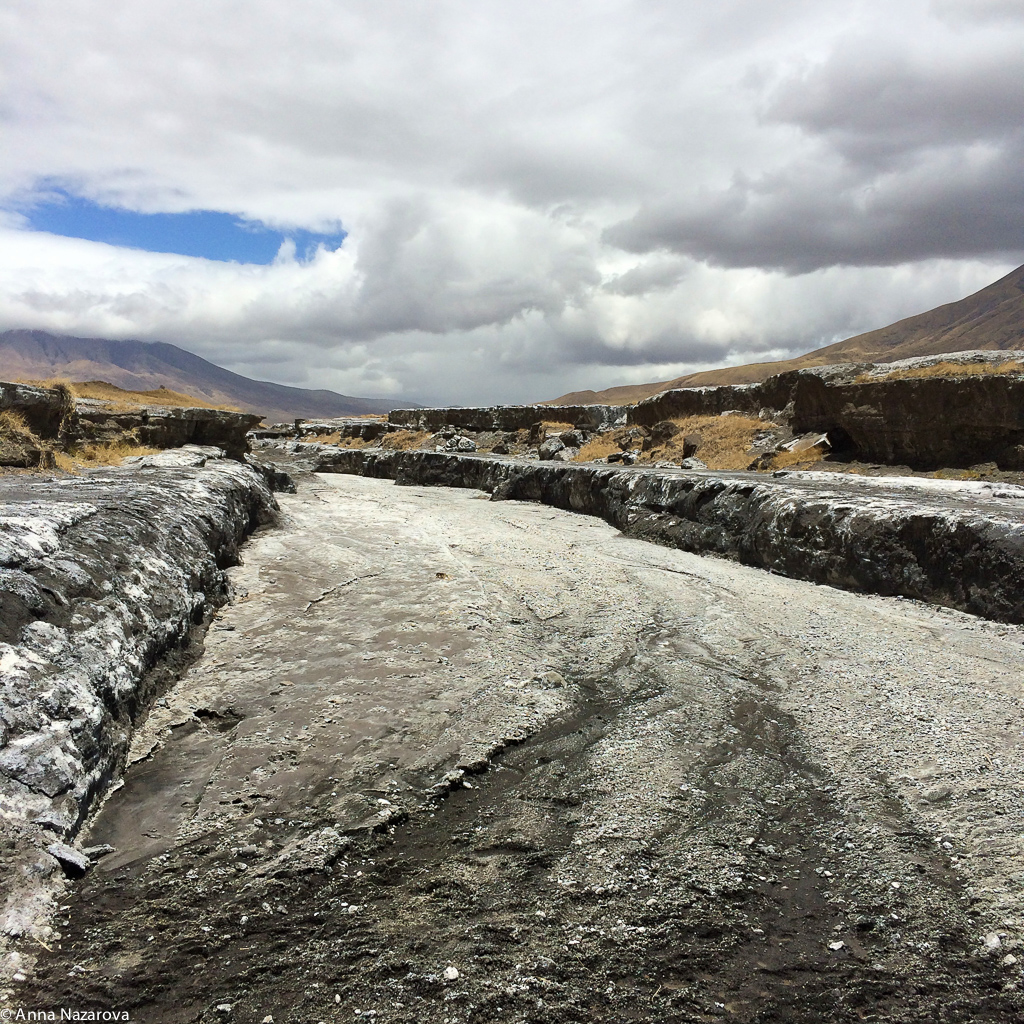 4. Entrance to the park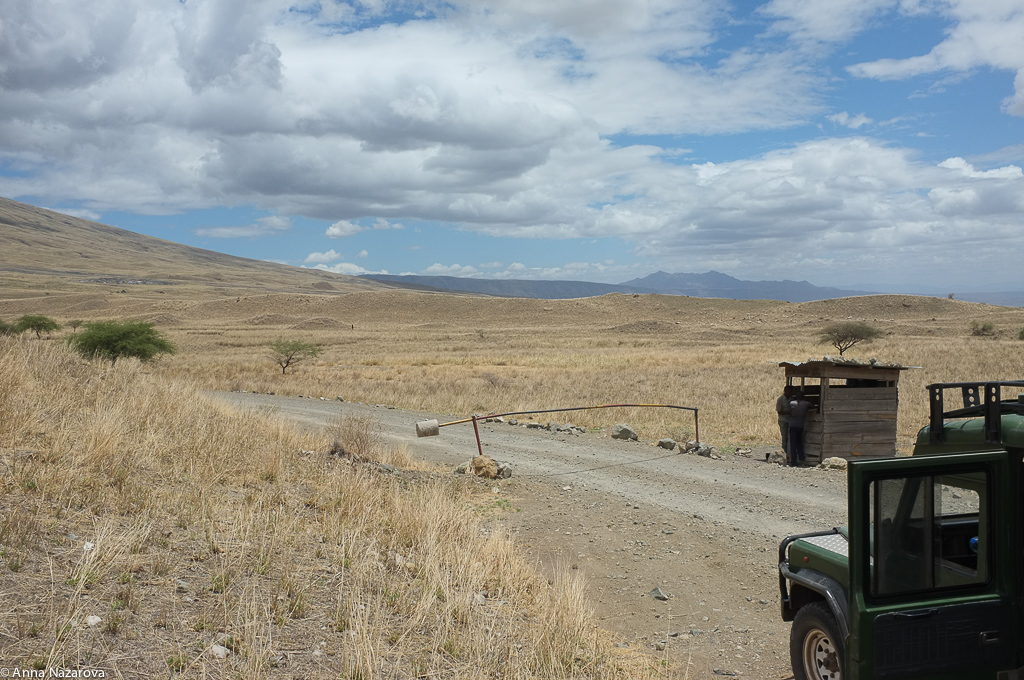 This area belongs to the Maasai tribe, so there are basically two accommodation options: campsite near village on the hill (about 15 minutes to the lake by jeep) and a luxury lodge right at the lake. Both have some pros and cons. The second option allows you to get to the lake when you want to and just spend more time there, though it's more expensive. The second option is nicer in a sense that you live in a close proximity to the village, so you can talk to locals, talk to the kids and just walk around on your own. We didn't know about the second option so we stayed at the campsite. The atmosphere was really amazing: very quiet, peaceful and relaxing. There are not so many tourists around. I loved this place. Down the road is another Maasai village, so you can watch how the people pasture cattle, mainly cows and goats.
As a visitor, you are equipped with your own Maasai guide who takes you to the lake and to the waterfall. Well, there are mainly three things you can do there: walk at the lake and enjoy flocks of flamingos, walk to the waterfall and enjoy refreshing swimming and climb Gelai Volcano (at night). So if I knew, I would spend not 2 but 3 days there and would definitely climb this amazing volcano. Hopefully, next time…
5. Gelai Volcano