Ok, let's begin this journey!
From your starting point (usually, it's either Kilimanjaro airport or Arusha airport or Arusha town), it takes about 2-3 hours to get there.
1. On the way to Tarangire National Park, view from the window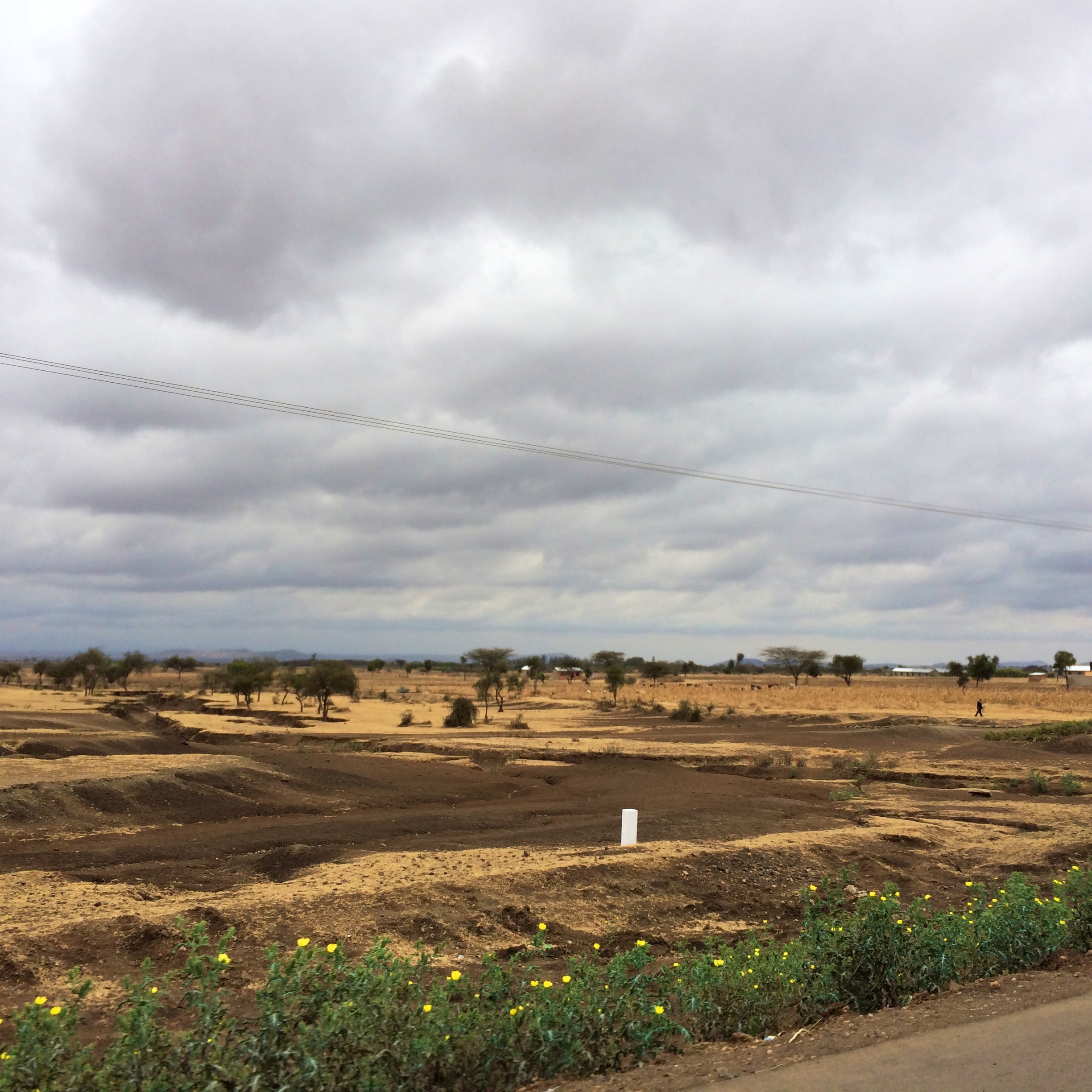 I really recommend not to skip this park, since Tarangire National Park is definitely worth visiting. You can see herds of elephants and lots of baobab trees. You can see various types of antelopes, even maybe a lion, if lucky. Since we were there during dry season, all the trees were without leaves, but anyway the landscape is really beautiful there.
2. Baobab tree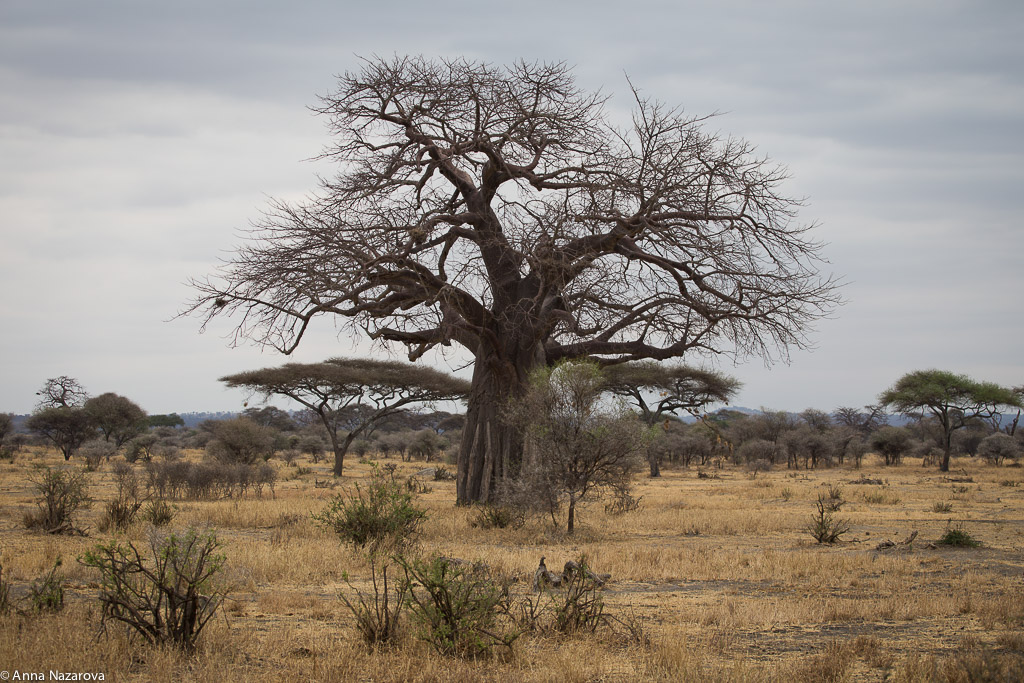 I would say that this park looked very quiet and relaxed, all the animals were a bit of lazy, and for the first day in Africa it was exactly what we needed. Just to get used to the surroundings and feel comfortable about safari.
3. A herd of Wildebeests