I fell in love with Sri Lanka. This country offers so many things to do: wildlife watching, surfing, historical sightseeing, significant religious spots, spectacular wild ocean views… In this post I'll share with you some photos from Adam's peak and Tangalle and Mirissa areas.
To fully prepare for your trip to Sri Lanka, you can use VacayKit. There you'll find lots of useful information on what to pack for Sri Lanka and other countries.
If you enjoy hiking, a nice place to visit is Adam's peak (7359 feet / 2243 meters) – an isolated peak in the forested Central Highlands of Sri Lanka. Best time to visit is from December to May, but April is the peak period for pilgrims.
The quote is taken from here.
The mountain has religious significance for several religions, owing in part to a rock indentation on the summit that is shaped like a large human foot. This was said by early Christians to be the footprint of Adam, a belief inherited by Moslems when they assumed rule of the island. Later, Buddhists said the indentation was the footprint of the Buddha, and Hindus said it was the footprint of Siva. With all these traditions finding religious reason to respect this mountain, it is not surprising that it is visited by thousands of pilgrims each week, and has been for over two thousand years. There are 3,306 steps leading to the summit from the town of Dalhouse, and vendors sell refreshments and other goods along the trail. The trail from the southeast has no steps, but it too has trail vendors, and both trails have streetlights all the way to the top for those seeking a night hike in comfortable temperatures. The summit footprint is now enclosed by a shrine that is inhabited by Buddhist monks.
The starting point is a village called Dalhousie which is about 3 hours from Hatton town (and neared train station). There are some hostels/hotels available, all are about of the same quality. If you come just to climb the peak, you will only need one night of accommodation, so it does not really matter where to stay. You better start your trail at about 2 am since on the way there will be many people. Stairs in the upper part are very narrow and it becomes a very crowded upstairs. On the top of the peak there is a platform where you must take your shoes off, so bring thick socks, it's really cold there.
1. Adam's peak sunrise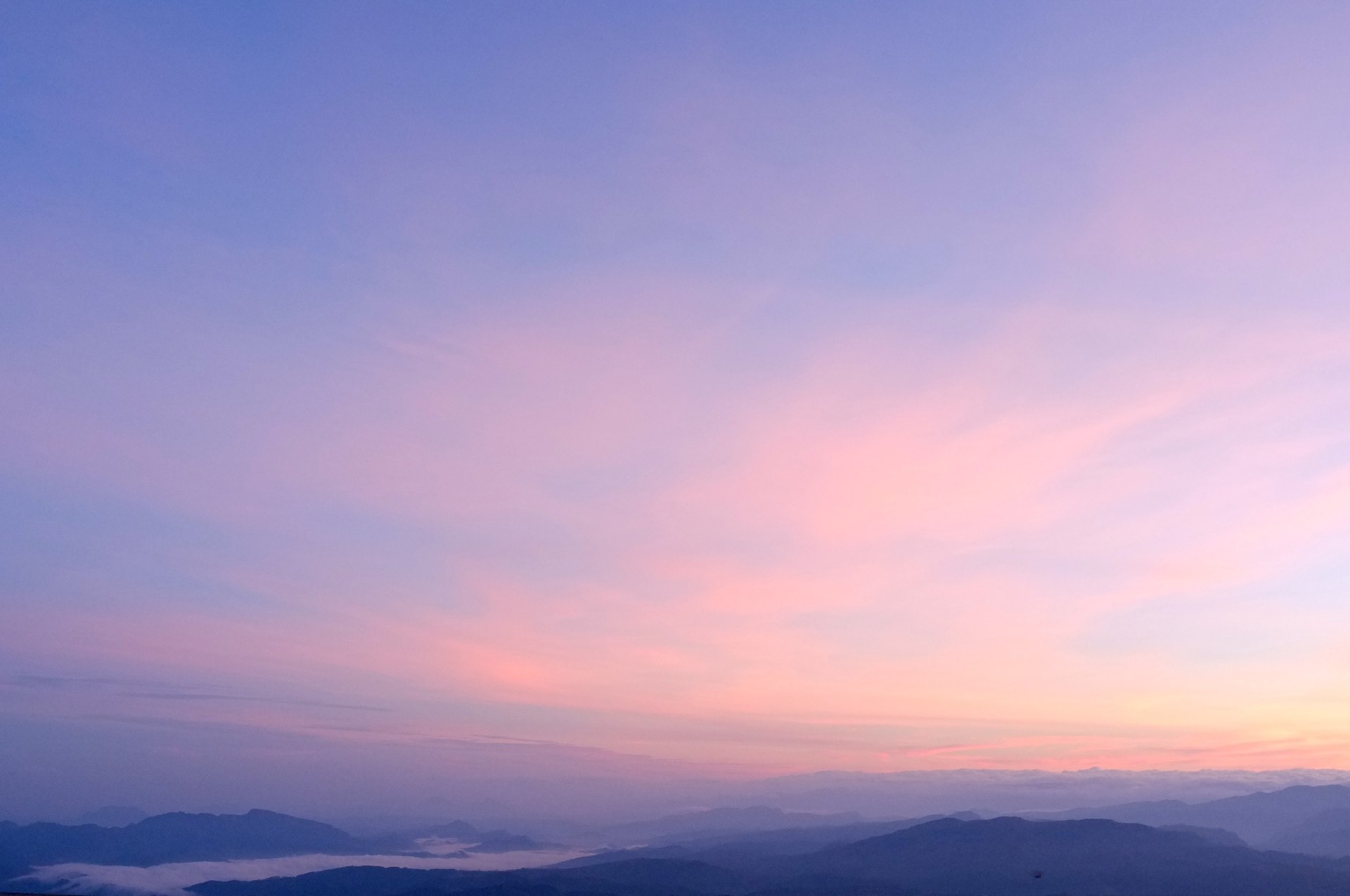 2. People at Adam's peak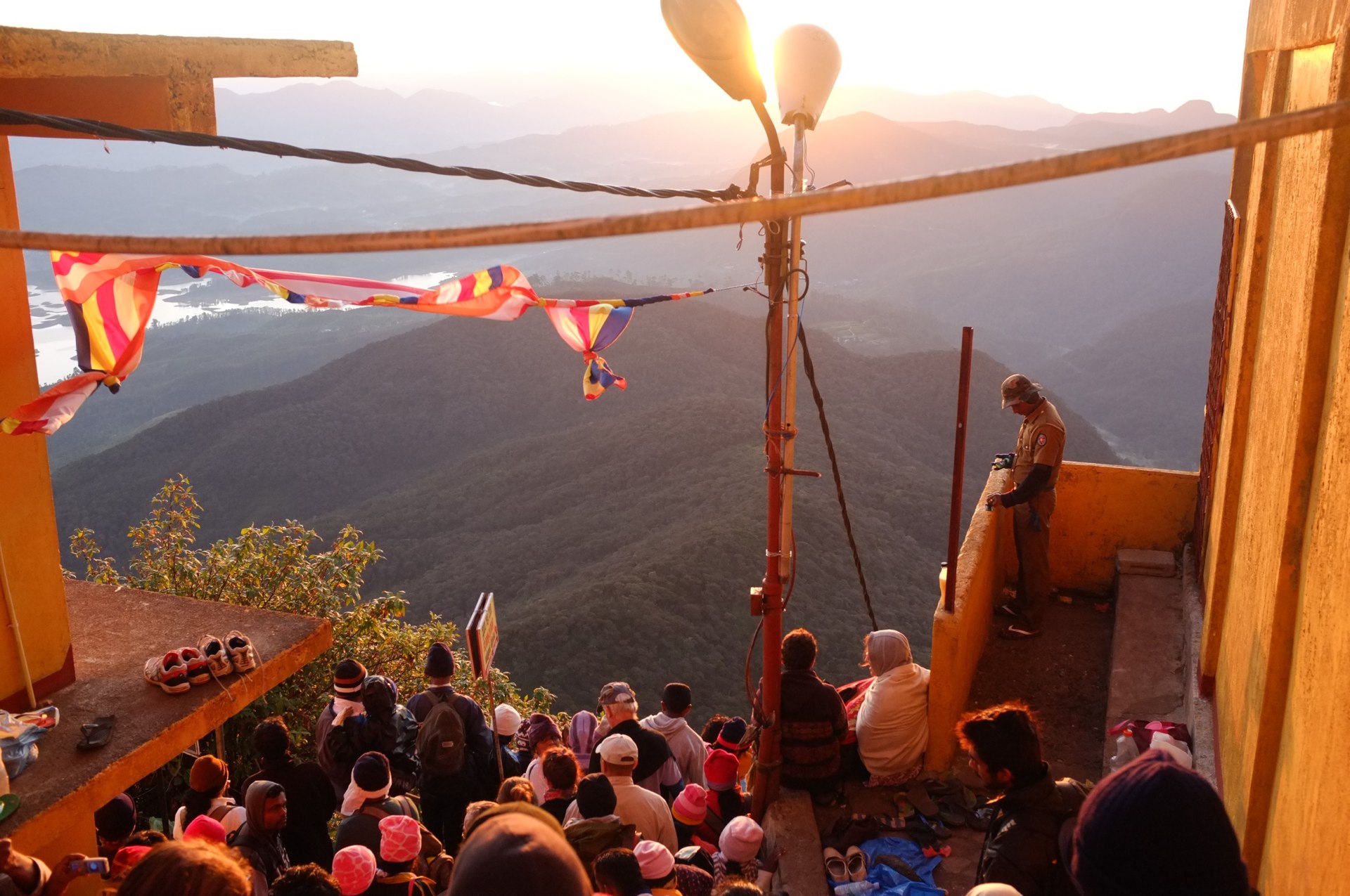 3. Adam's peak landscape