This post will be the last one about lake Natron. I'll show you some photos of Maasai people. I'm not going to tell you about them, there is lots of info available. I just say that they are very very different from all the people I've ever met in their way of thinking and mentality. They are really very proud and have their dignity. They don't try to please you as a visitor or whatever. But if they sort of like you 🙂 they treat you with an extra respect and curiosity 🙂 Again, I loved being there and if you have a chance to stay at lake Natron for a few days to get this amazing atmosphere, do this!
Since they live very poorly, it would be nice if you bring something for the kids like sweets, cookies, pens, pencils, copybooks and some clothes would work as well. Honestly, it's a bit hard to do, when you travel. But try at least to bring a little bit of presents 🙂 They'll be happy about it! Don't give them dollars or euros, they won't have any chance to change it to their schillings.
They all have two names: "western" (or Christian-like) for tourists and their own Maasai name. It was always interesting to know their beautiful true names.
1. This young Maasai man Bronson (western names, of course) was our guide.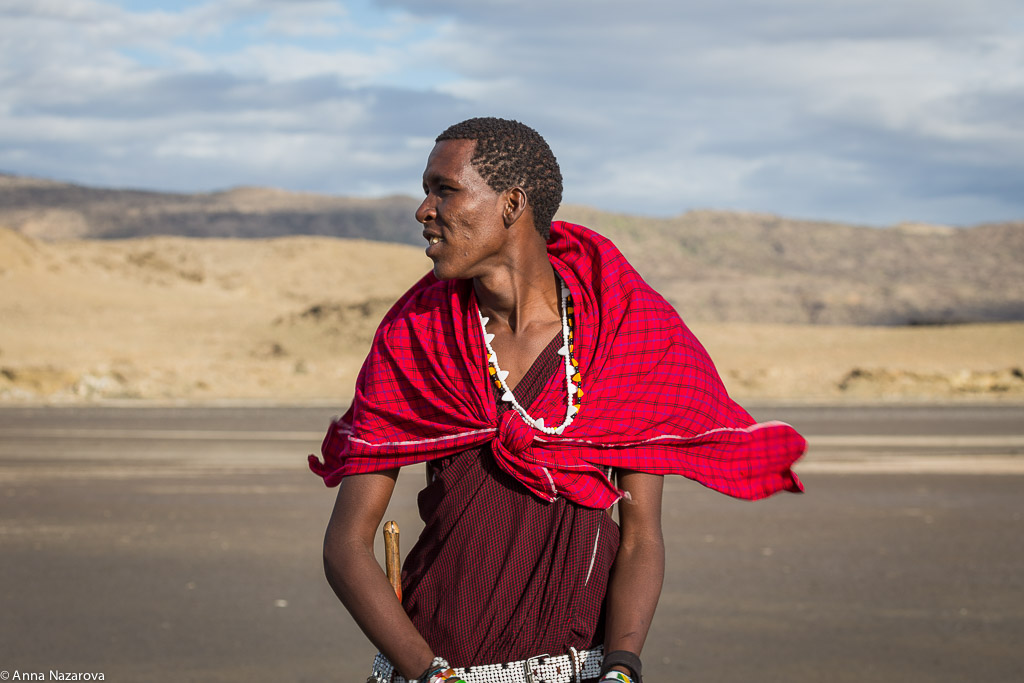 2. Every man wears weapon and some decoration. Well, they all wear decoration made from glass beads. Before, they wore some decoration made from seeds.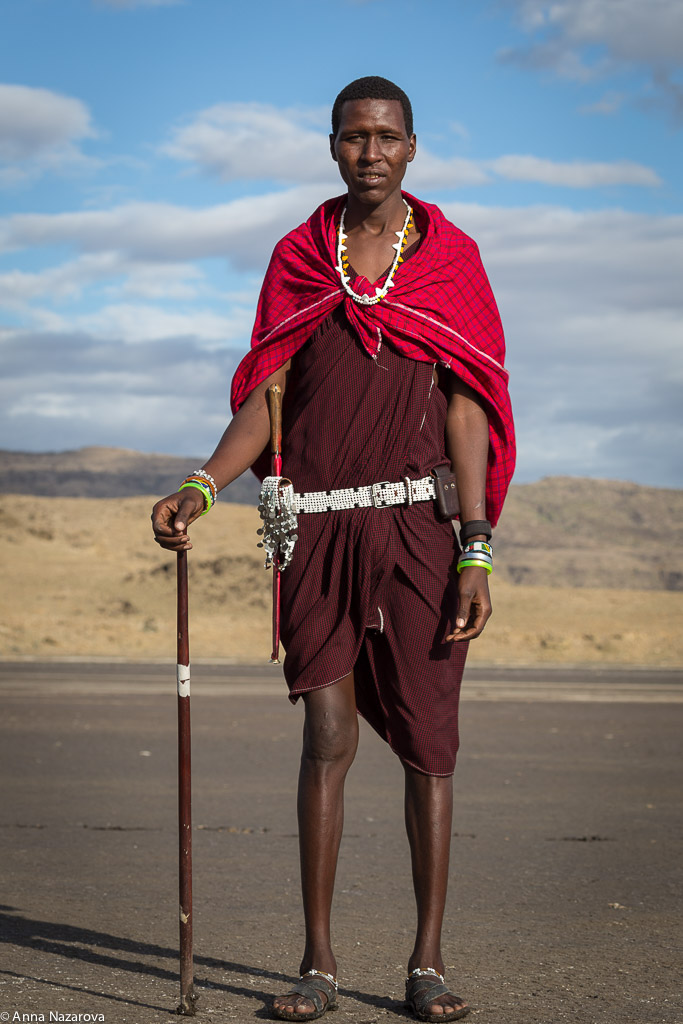 3. For their culture it's quite unusual to smile at you. But since we became very friendly to each other, Bronson is smiling here 🙂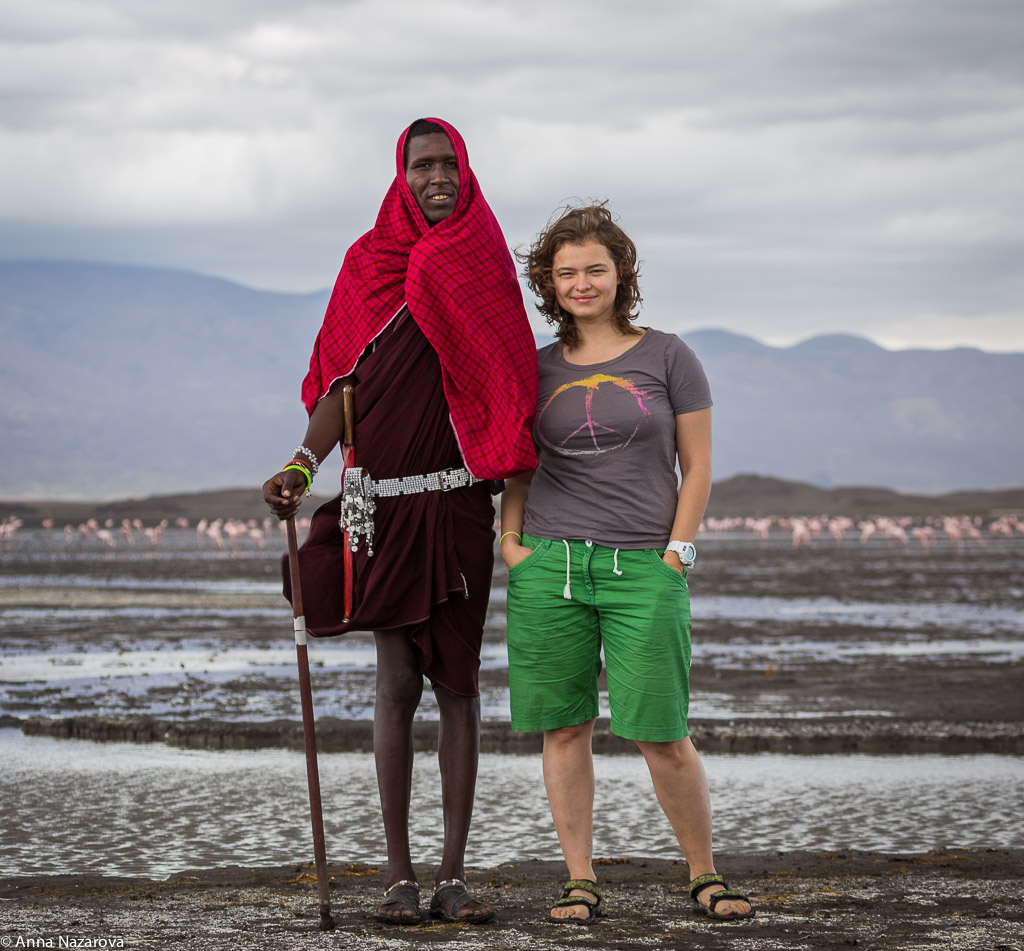 4. All the women try to sell some of their decorations, which you most likely don't need. You don't have to buy it anyway. But maybe you're interested in some weapon or other souvenirs.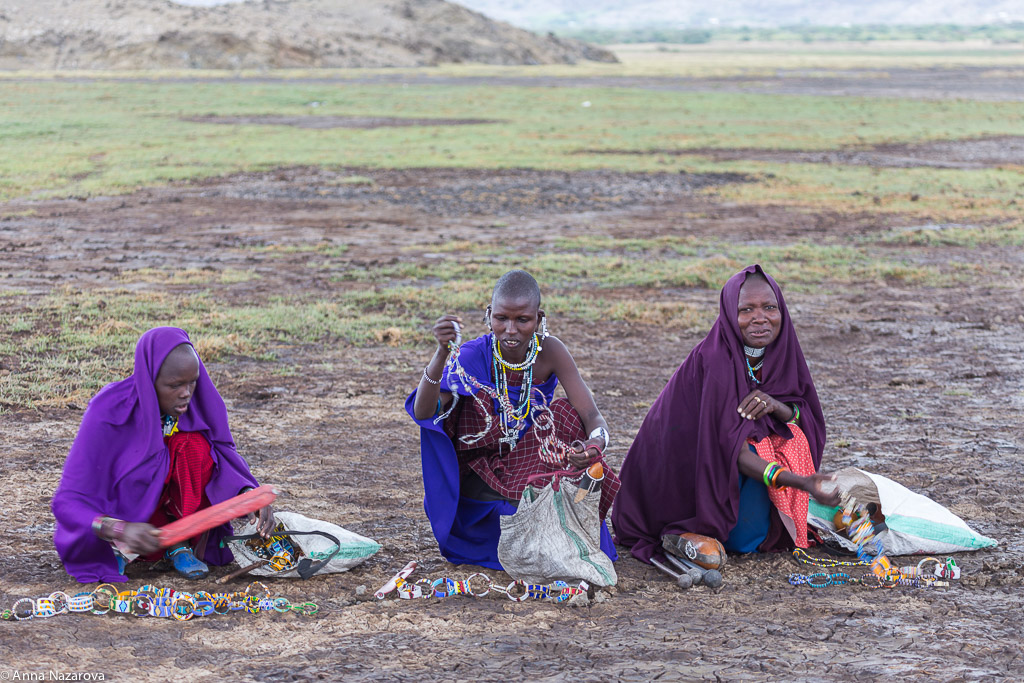 5. Maasai kids. A young beautiful girl.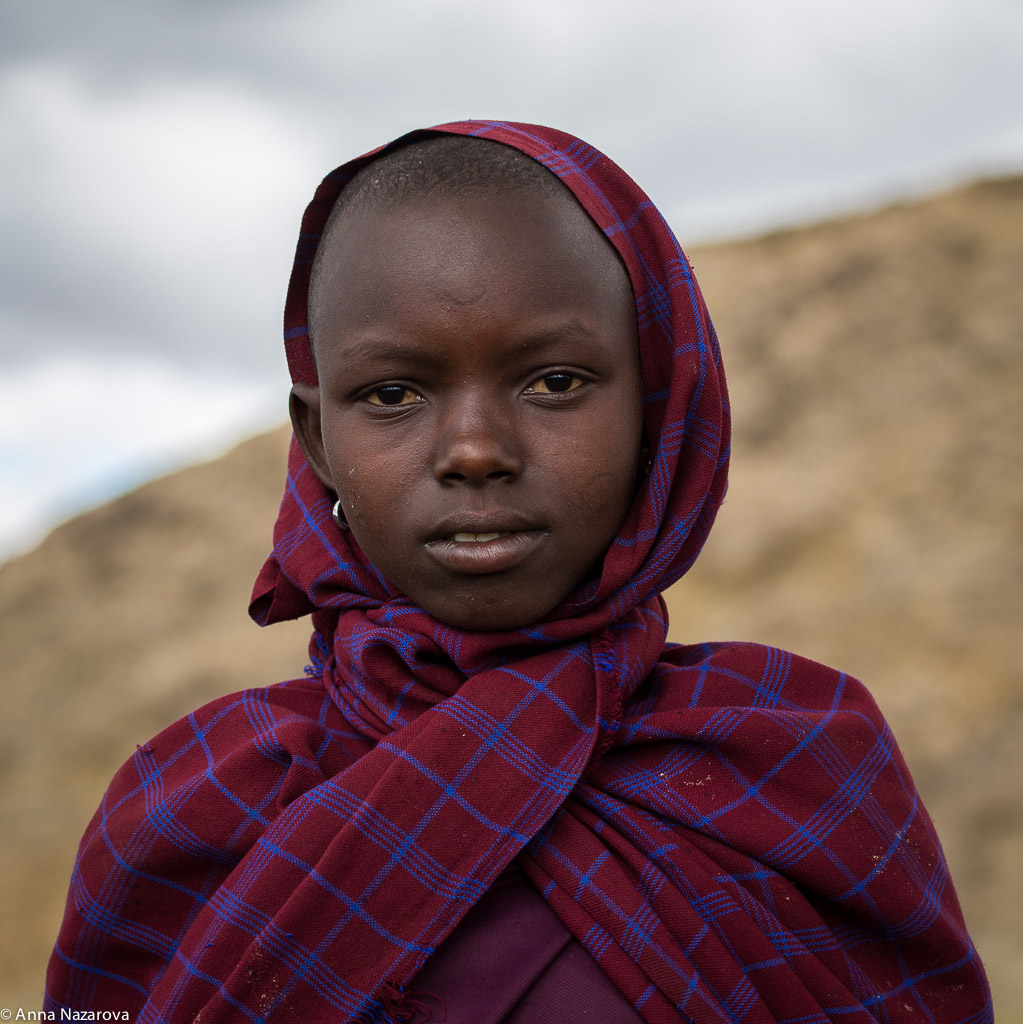 6. Maasai kids. A small boy.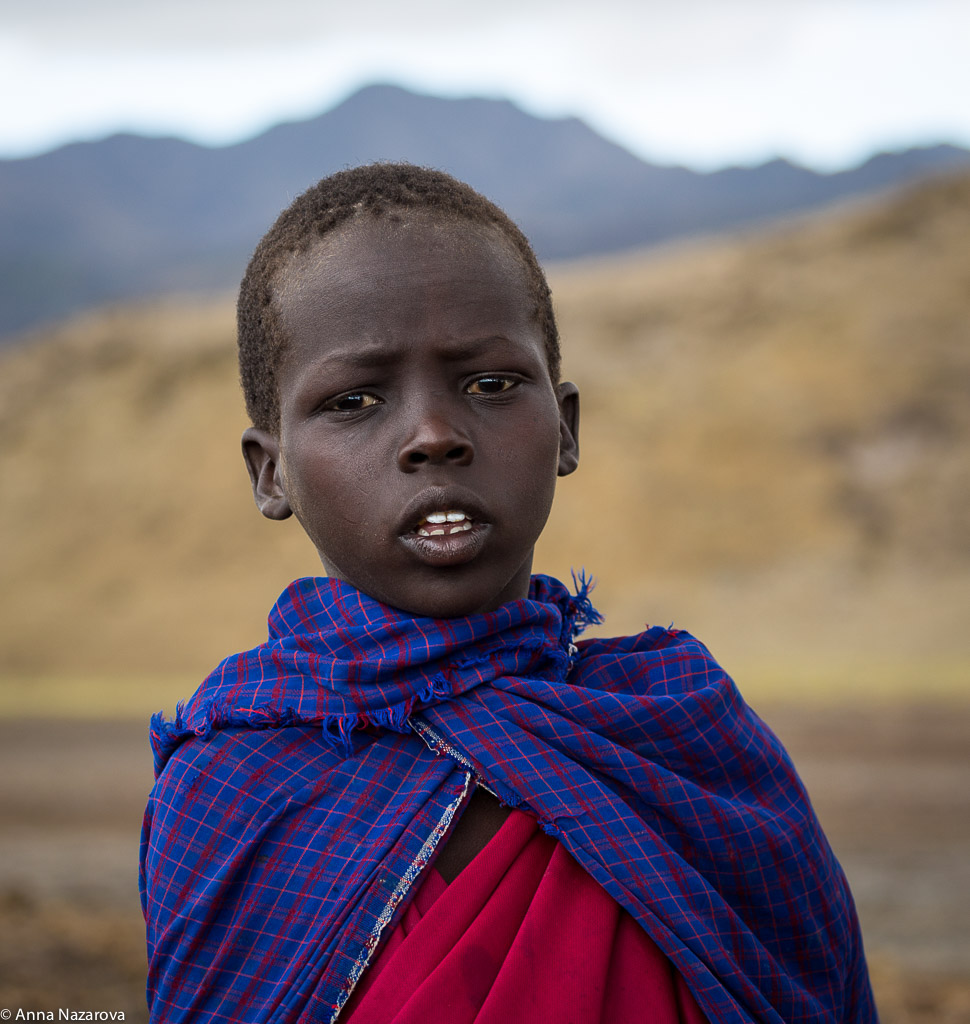 7. Maasai woman selling some souvenirs.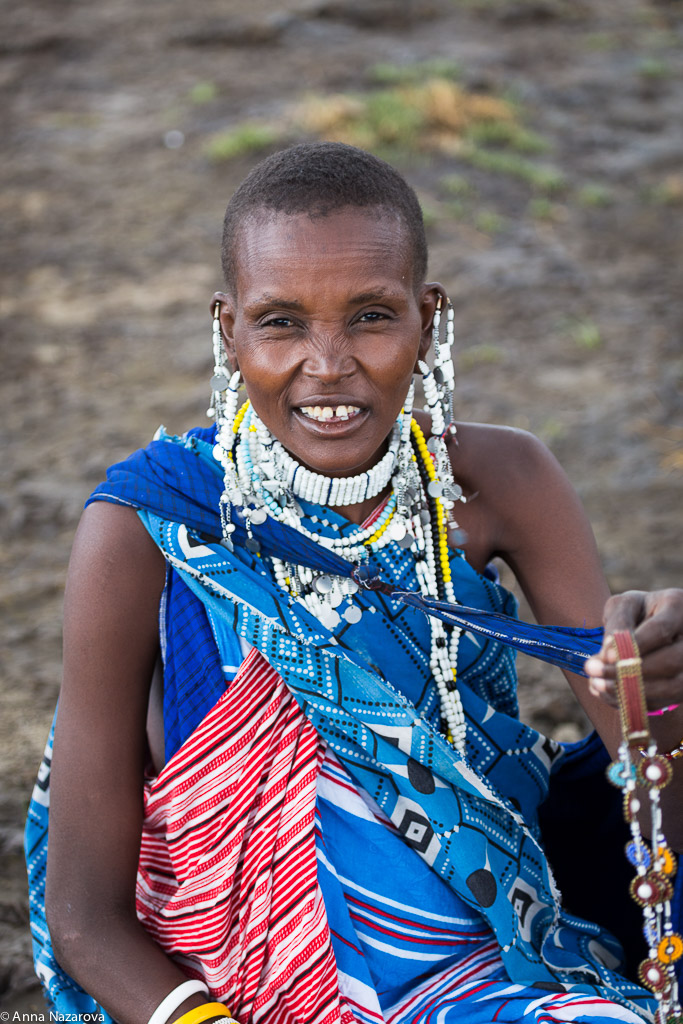 8. Maasai girls. They all are about 8-13 years old.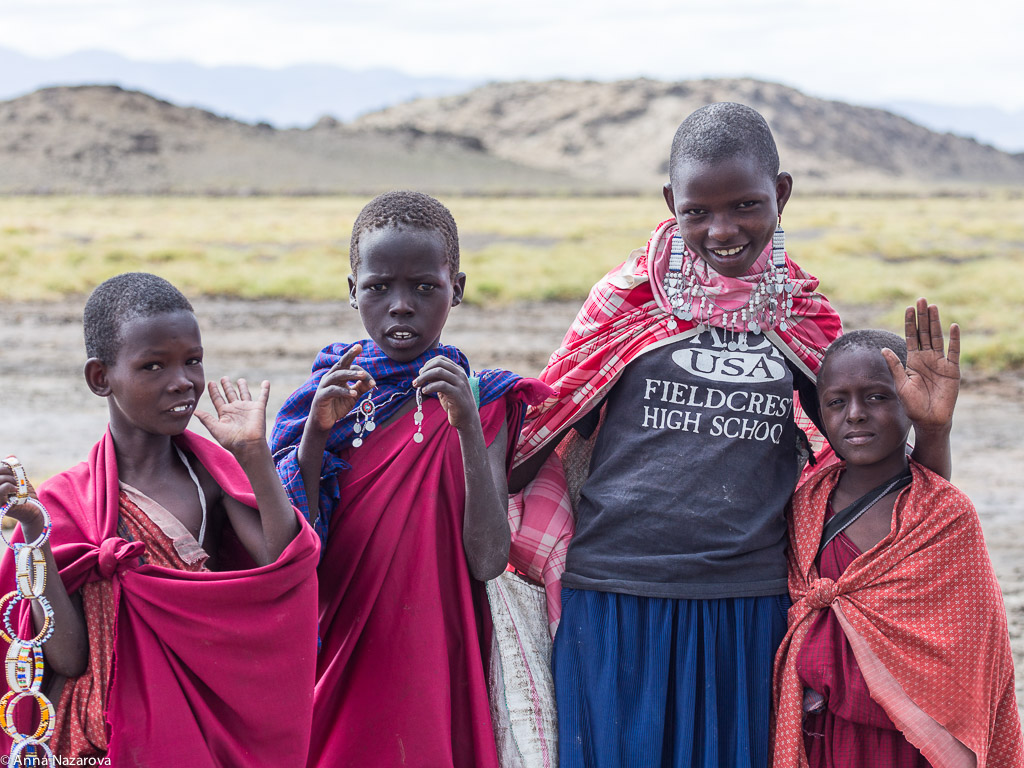 9.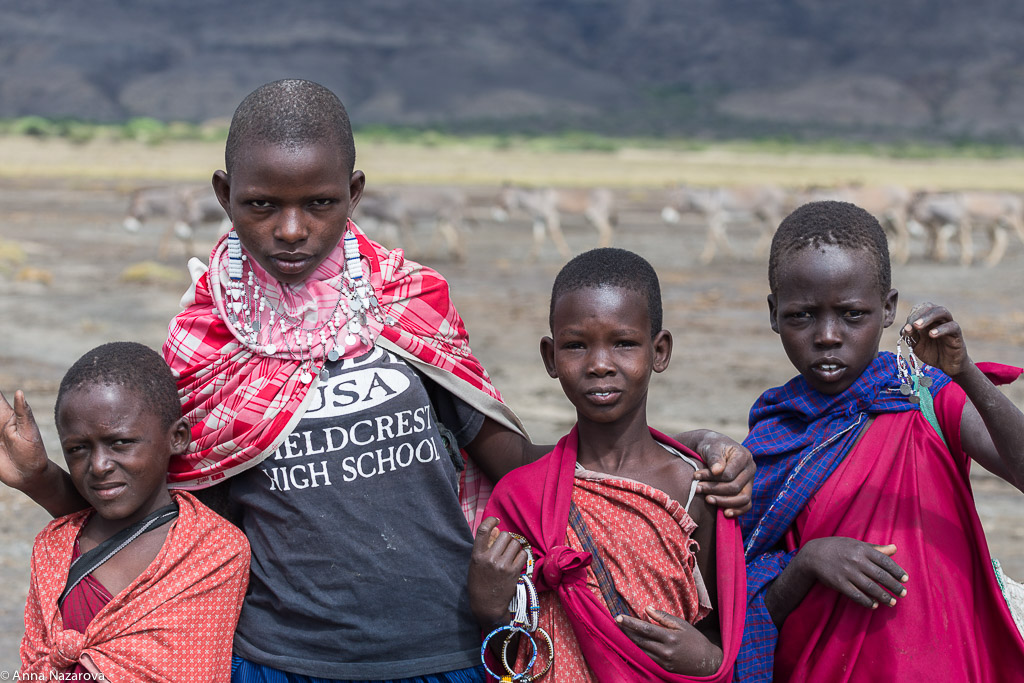 Stay tuned!