No need to tell you about Central Serengeti. I think I'm not mistaken if I say that everyone who is traveling to Tanzania visits this national park. And it's truly a gem! Huge territory with lots of animals and beautiful landscapes and numerous birds. I just show you how lucky we were to see so many animals busy with their things like hunting or having an afternoon nap!
1. This lonely lioness was smelling the air and thinking about where to go for hunting.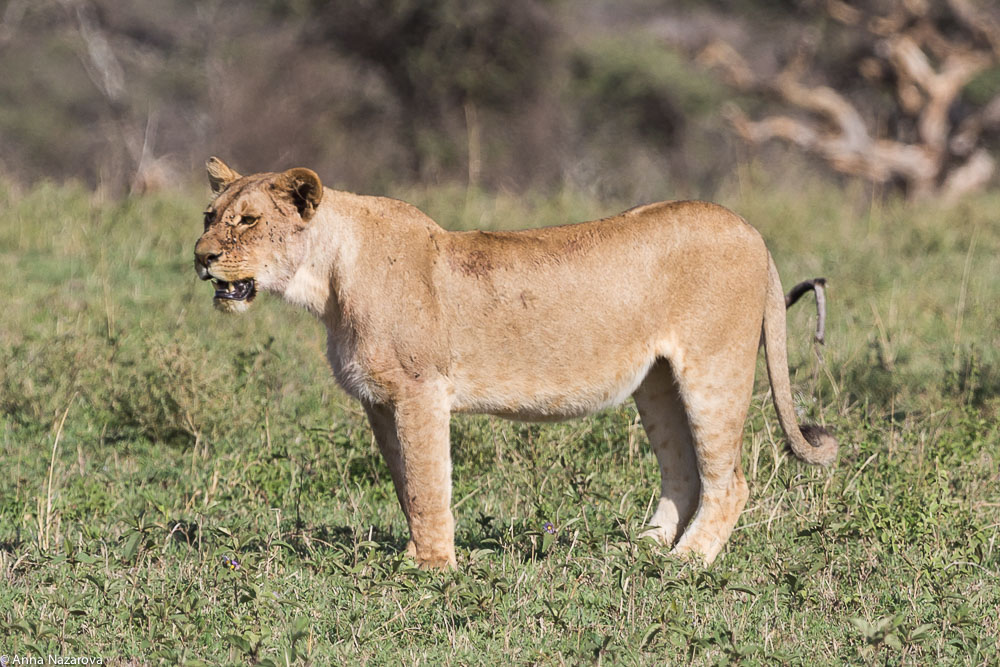 2. Then we were so lucky to spot this spotted hyena with a head of wildebeest! The head was very heavy and our hyena made a few stops while carrying her precious cargo!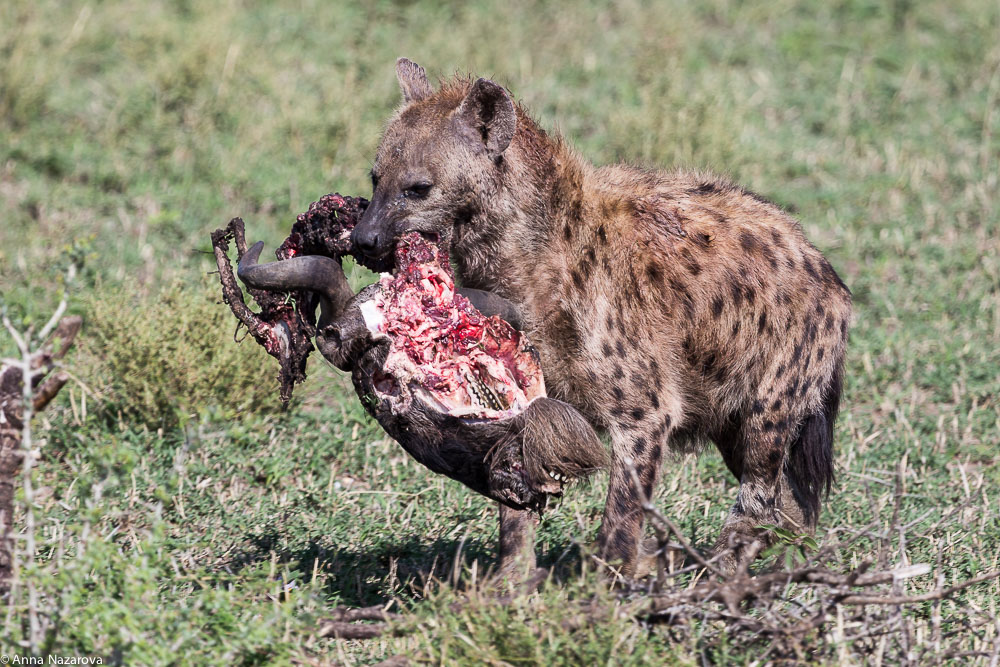 3. This is a typical african landscape: it's a party time for some vultures, jackals and hyenas to have a good meal!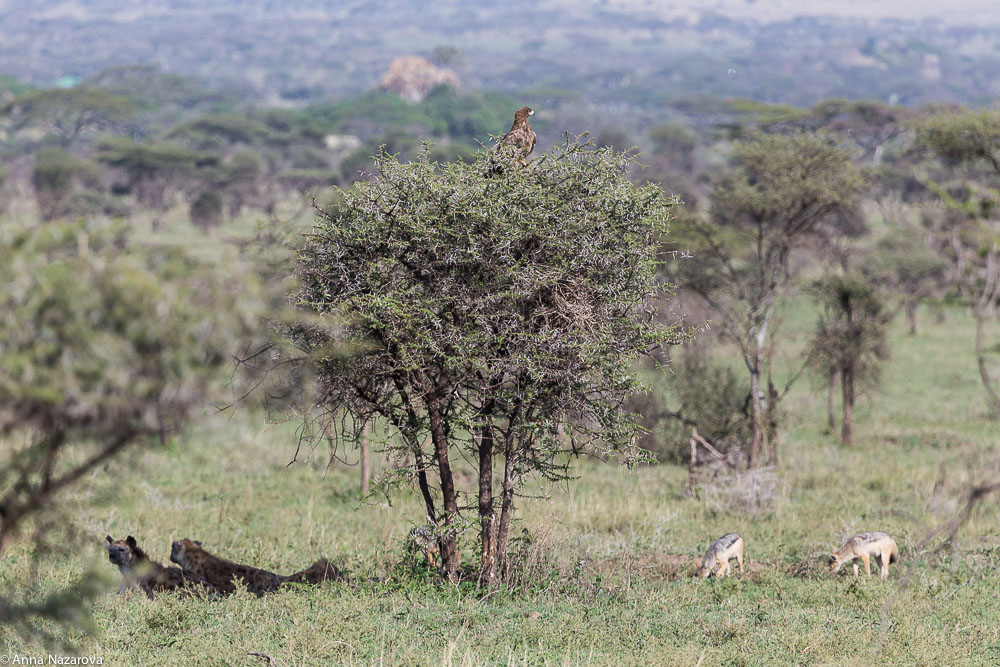 4. Another spotted hyena with a tail of the same wildebeest is trying to sneak away with her own food. If i'm not wrong, she was pregnant. Hyenas are amazing animals, they stay with their children for about 20 months!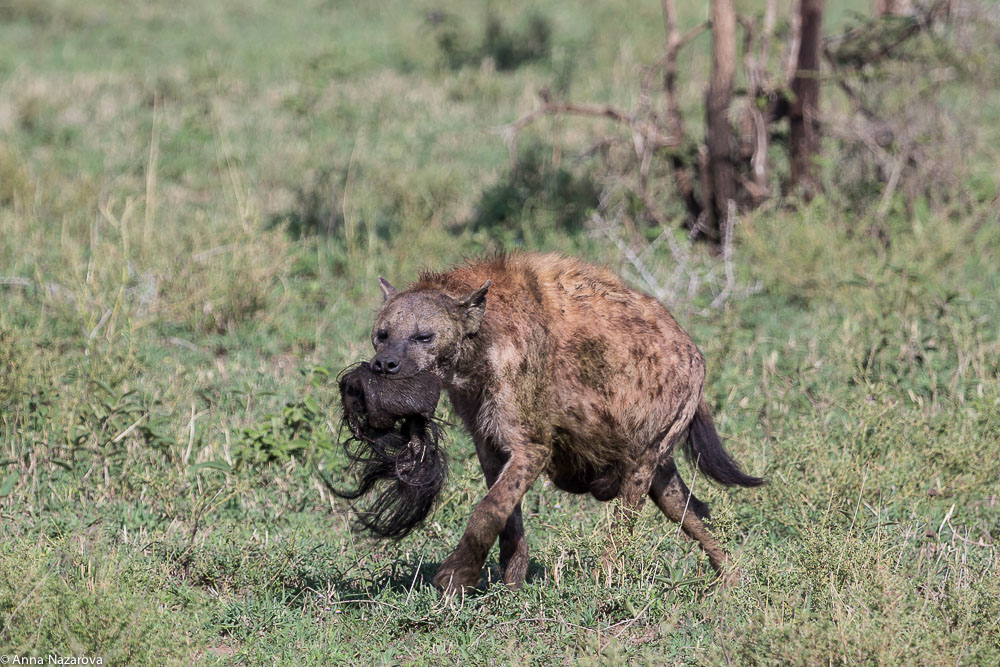 5. After a good meal, it's important to take a bath!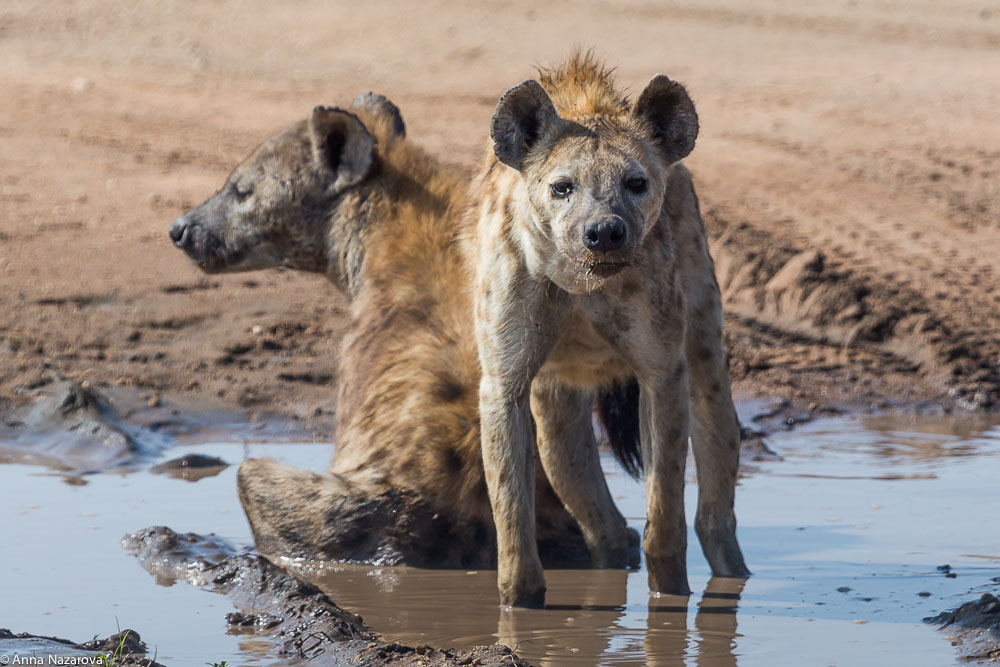 6. Then we saw a big pride of lions having some rest after a good meal! This lioness had wound in her cheek, probably some antelope was resisting a bit…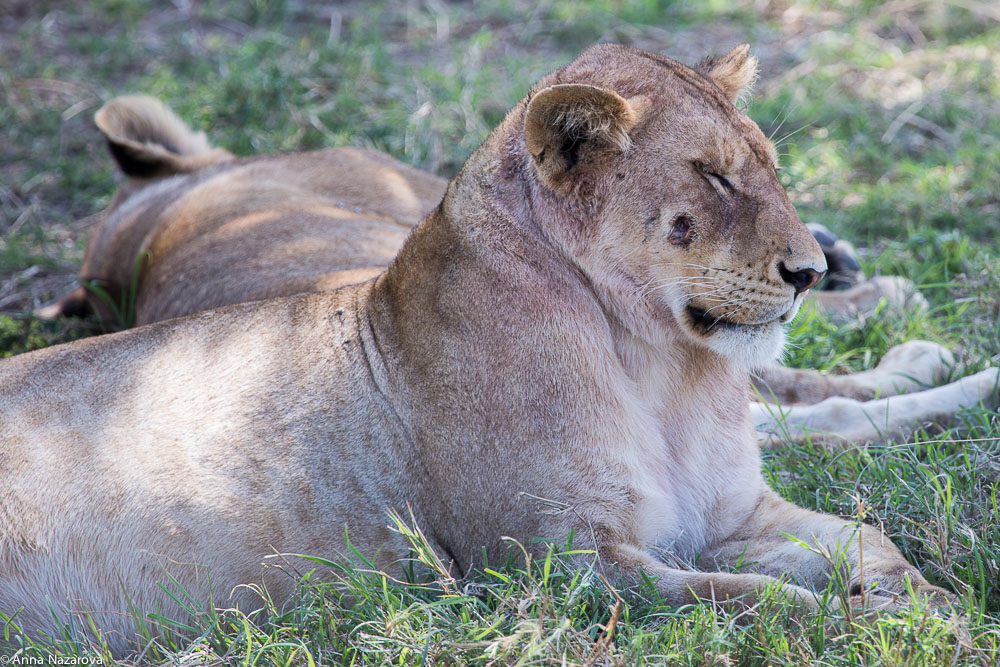 7. The pride!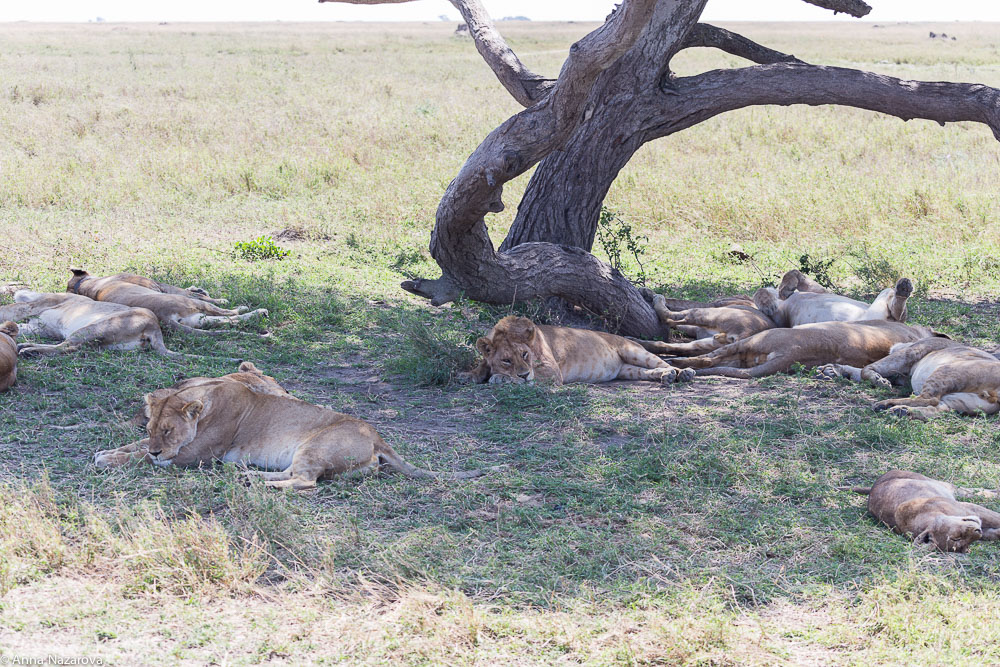 8. This teenage lioness didn't want to have a nap, instead she was watching numerous jeeps with tourists and posing a little bit!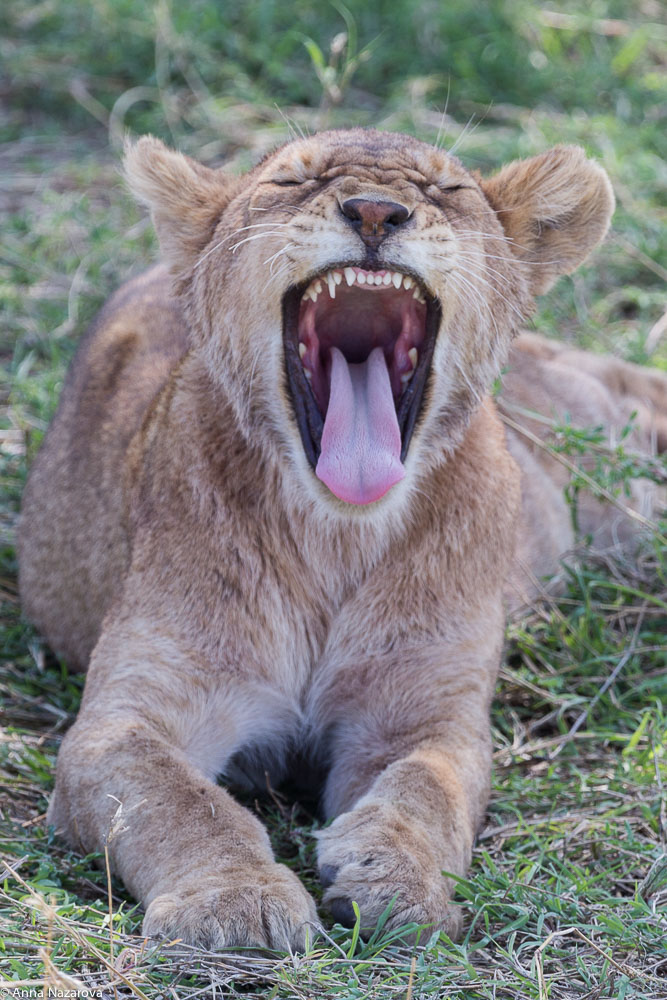 9. While safaring, you see lots of birds around. One of them was a Black-Headed Heron, thanks to Mfuwe from TripAdvisor blog.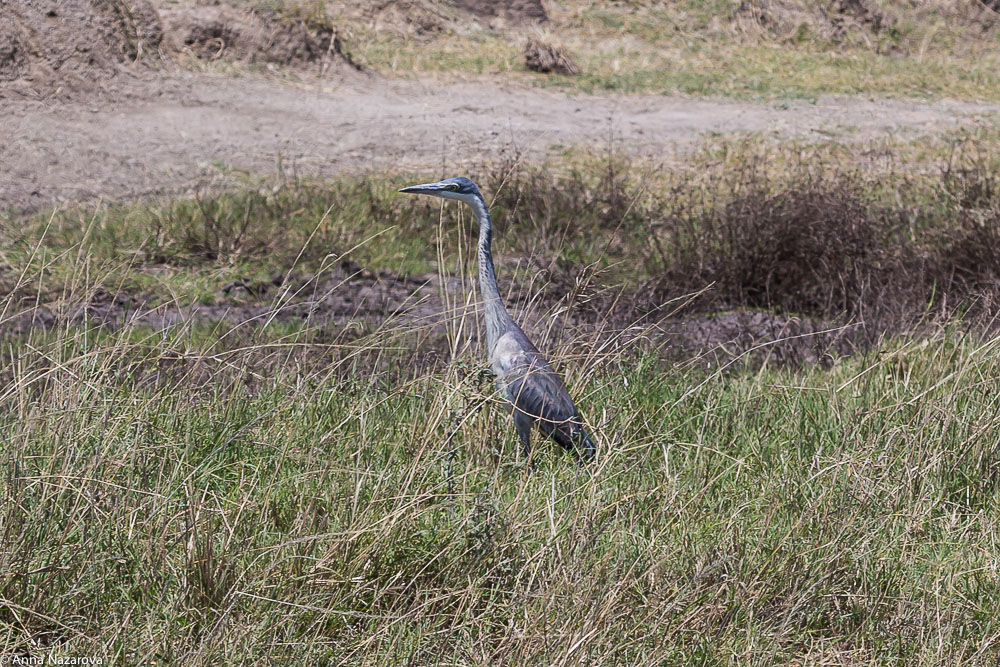 10. Hippos are mainly taking bath the whole day to refresh during the heat.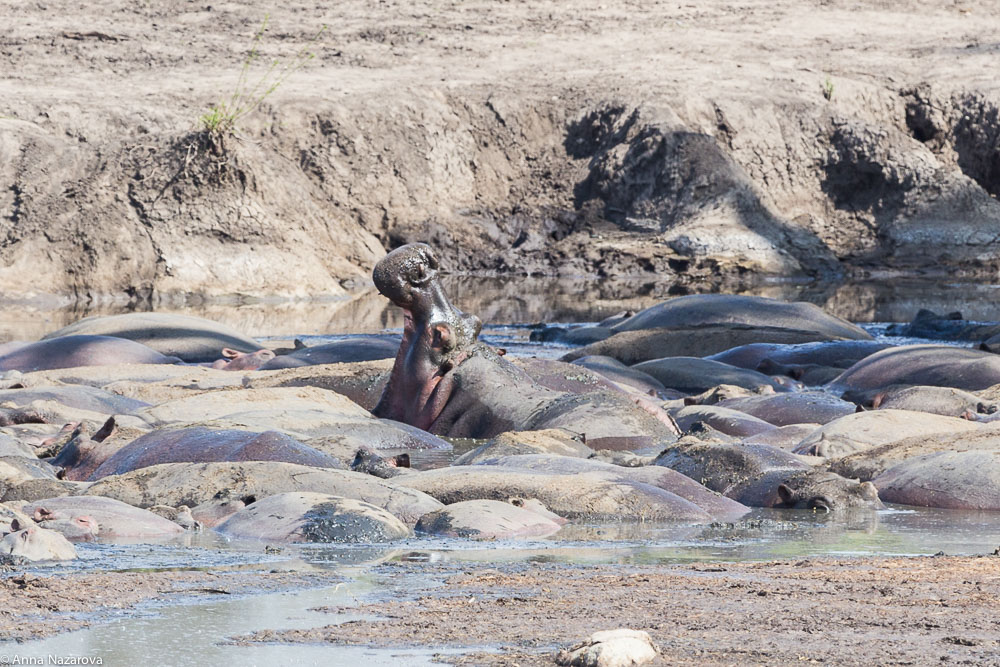 11. Thomsons gazelles. I find them very graceful!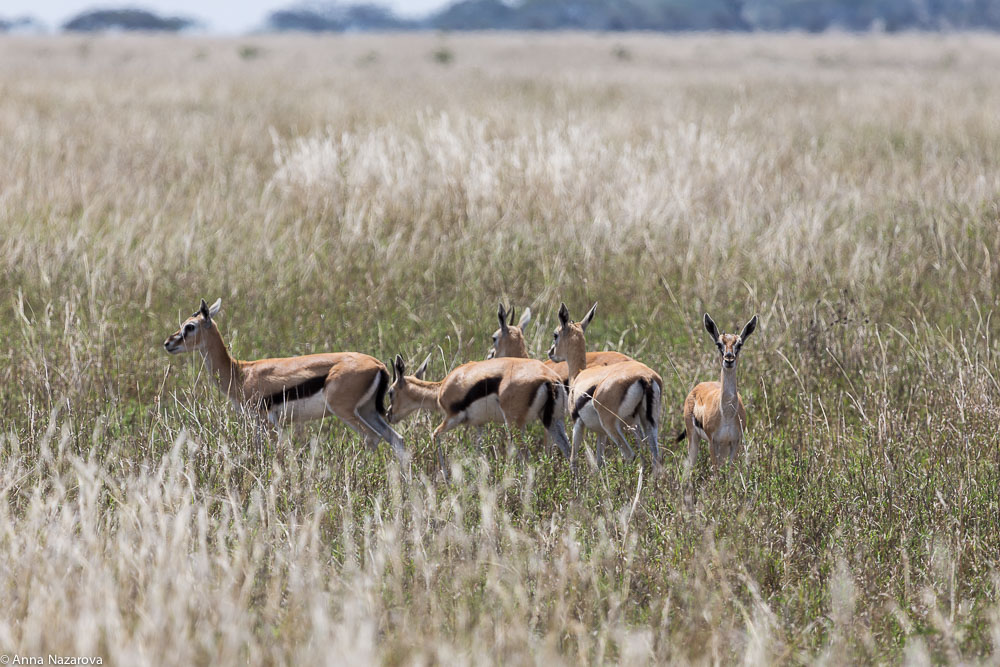 12. Lots of herds of zebras! Zebras are very funny: they are very shy and always stay in groups. So when you try to approach them (in the camp they were walking around the tents in the morning), they run away for a few meters and then stop and watch what you gonna do. I then made a few steps into their direction and they run further away and stopped again… So it was very entertaining to chase them a little bit 🙂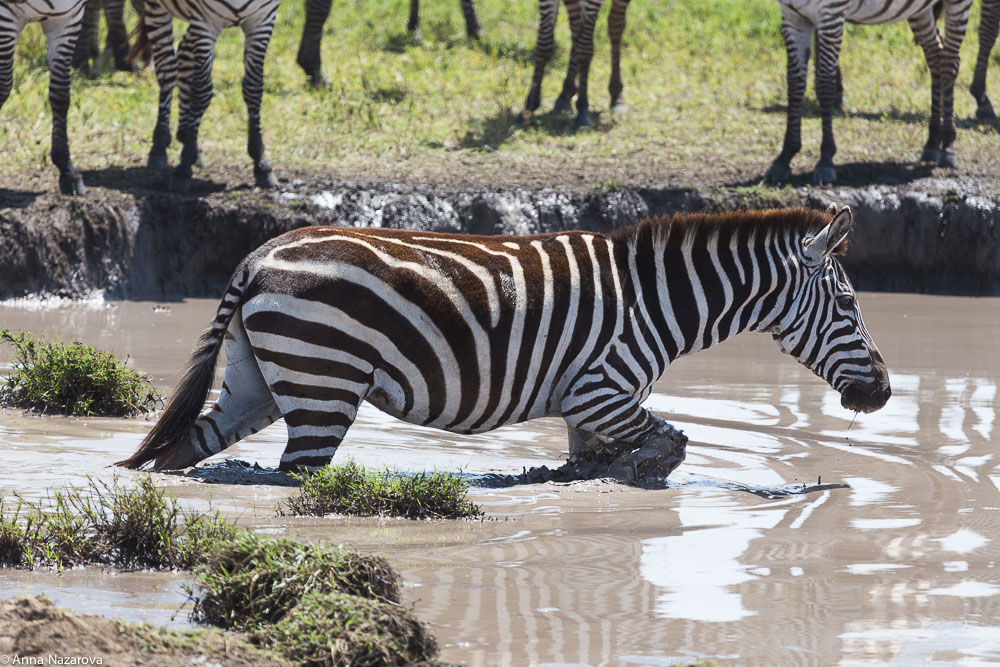 13. On of the most common trees in Tanzania is acacia. There are lots of types of this tre. And you can see some vultures sitting on top of the tree and watching around. This was an african white-backed vulture.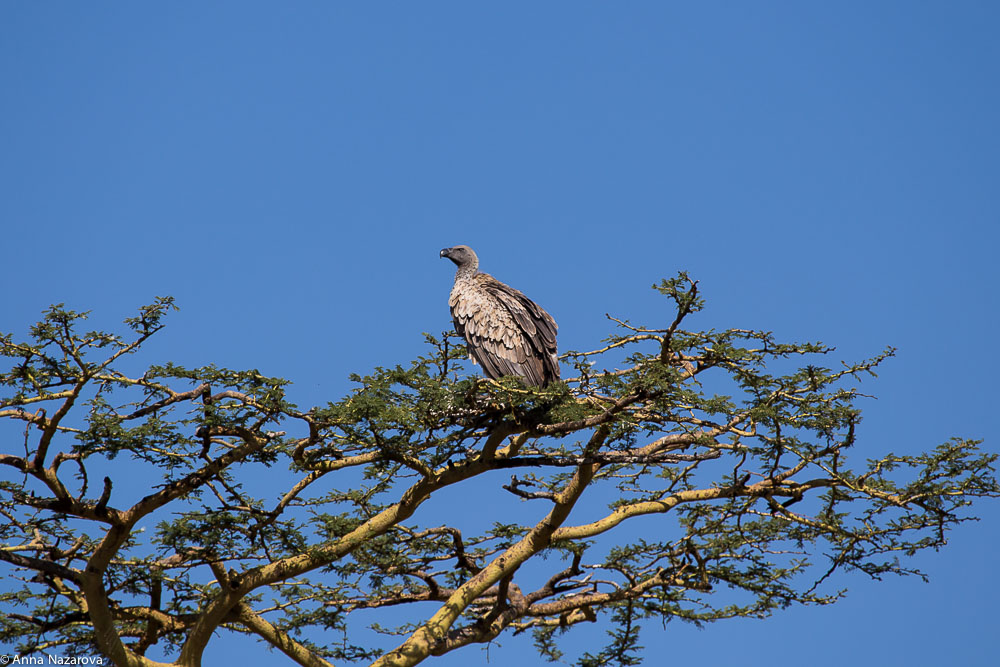 14. One of the numerous hippos is taking some nap during the noon heat. But! He's definitely watching you!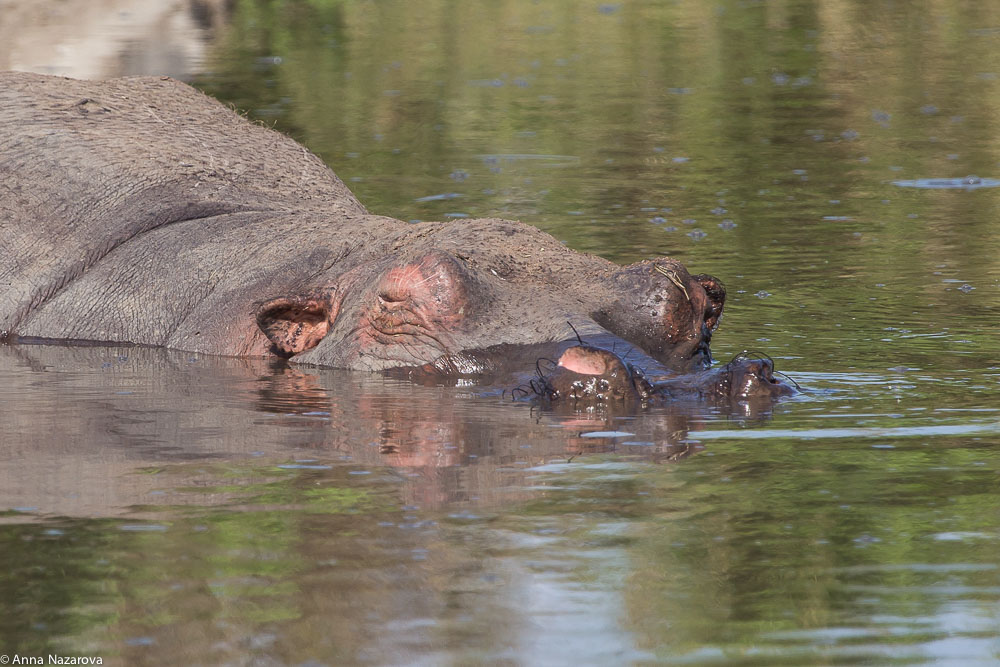 15. Marabou stork looks pretty unpleasant at the first sight. But when it shows you her wings! It's amazing how beautiful is this bird.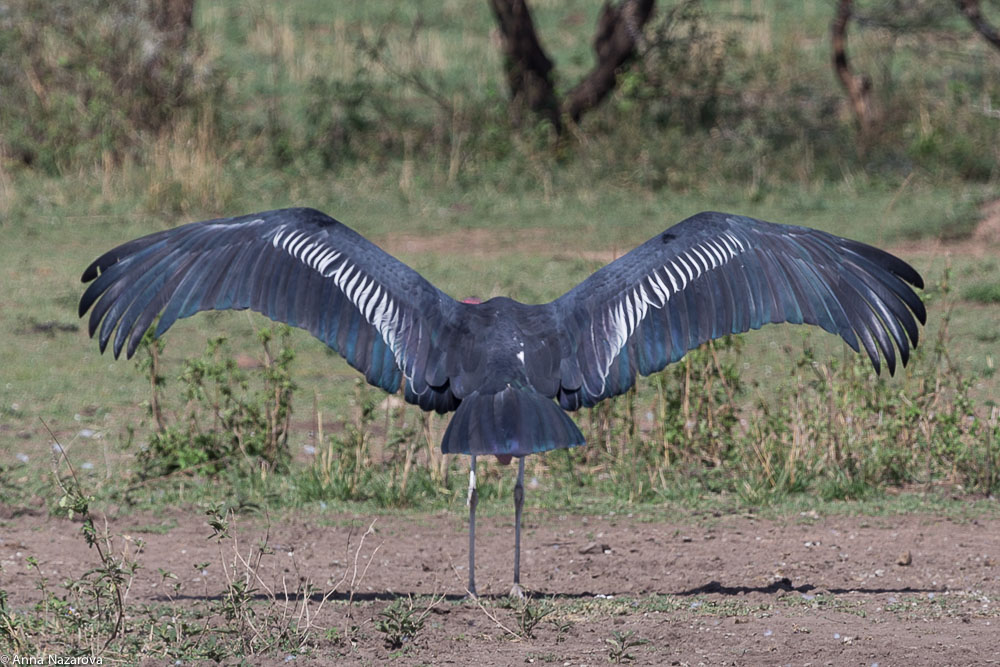 16. A secretary bird is also very common, but it's also a bit shy and it's hard to make a good photo of her.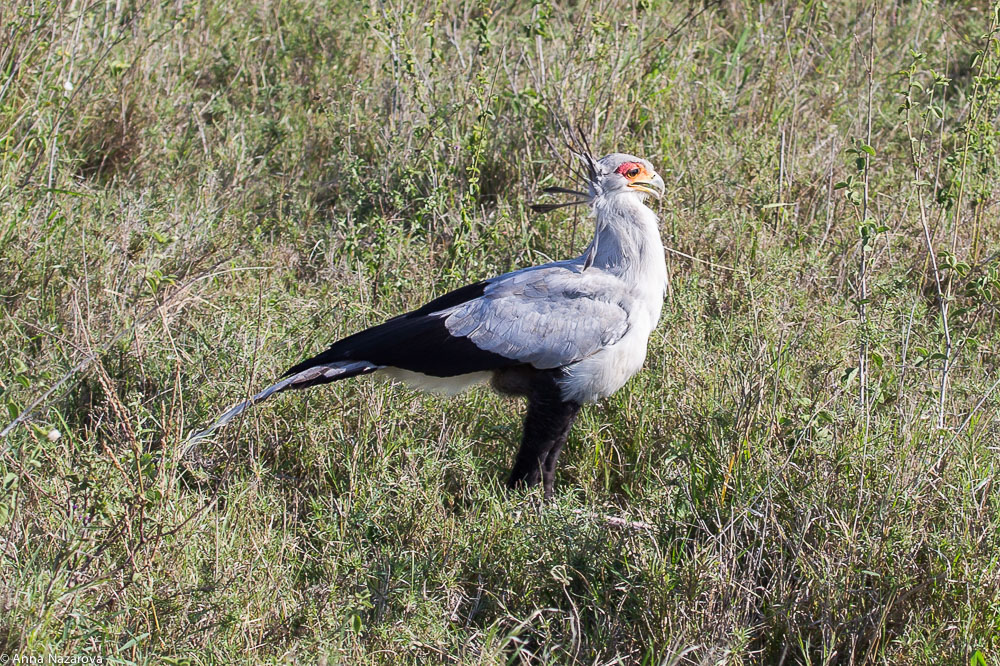 17. We found this spotted hyena right at the beginning of our early morning safari. She was looking a bit sleepy, just like us!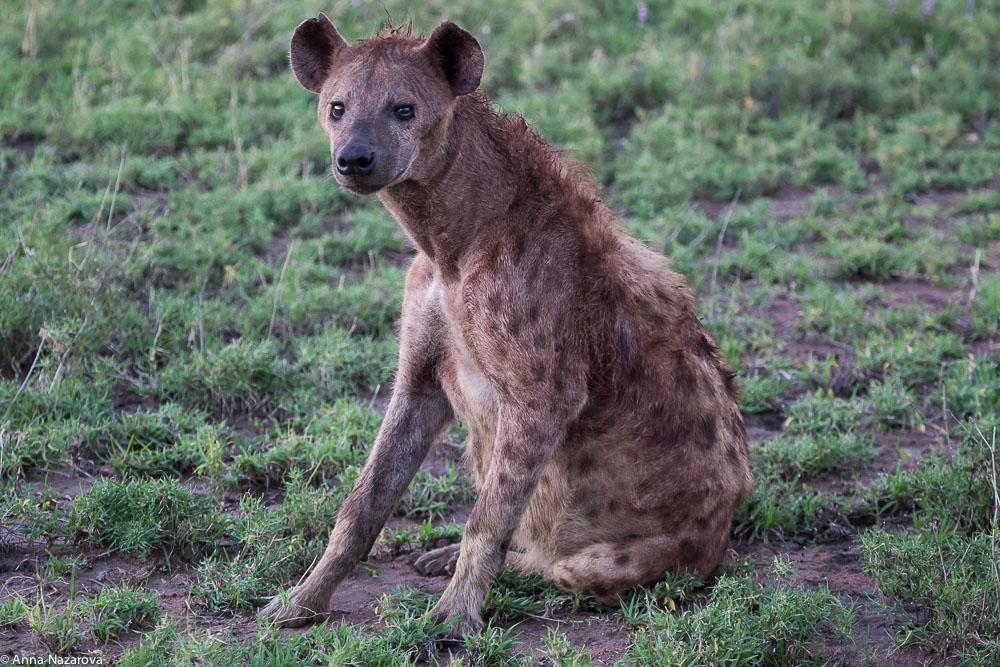 18. It's so hard to find cheetah close enough! They are also very shy animals. So at least we saw this young mama with her baby (not pictured here) smelling air and checking if there is something to catch for the lunch!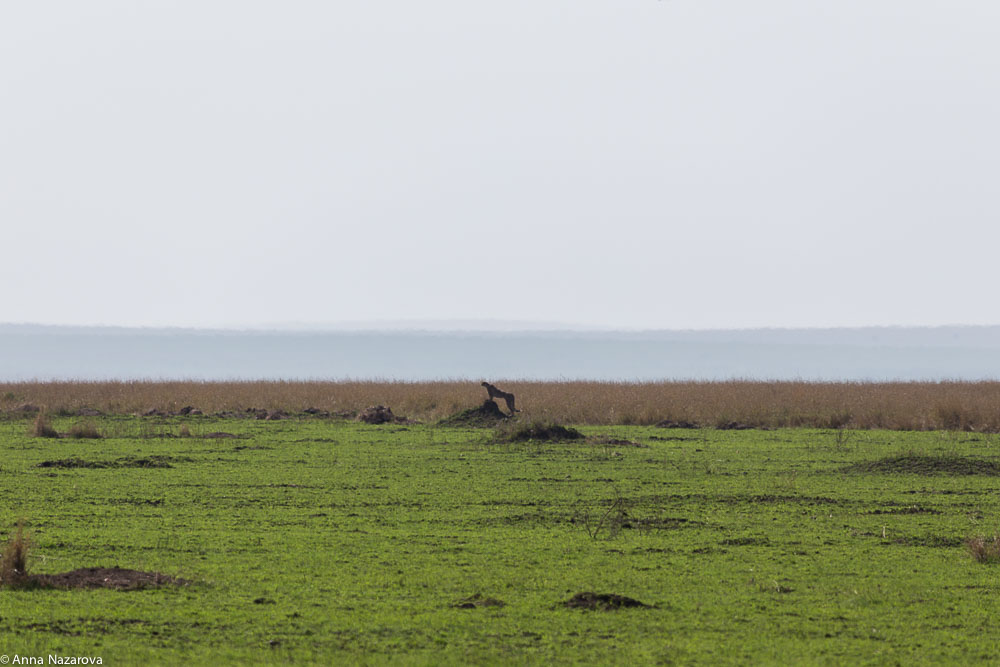 19. In the park there are lots of research groups studying animals behaviors. One of them was a lion's group. This lioness is wearing a collar with a sensor indication where is she located at the moment.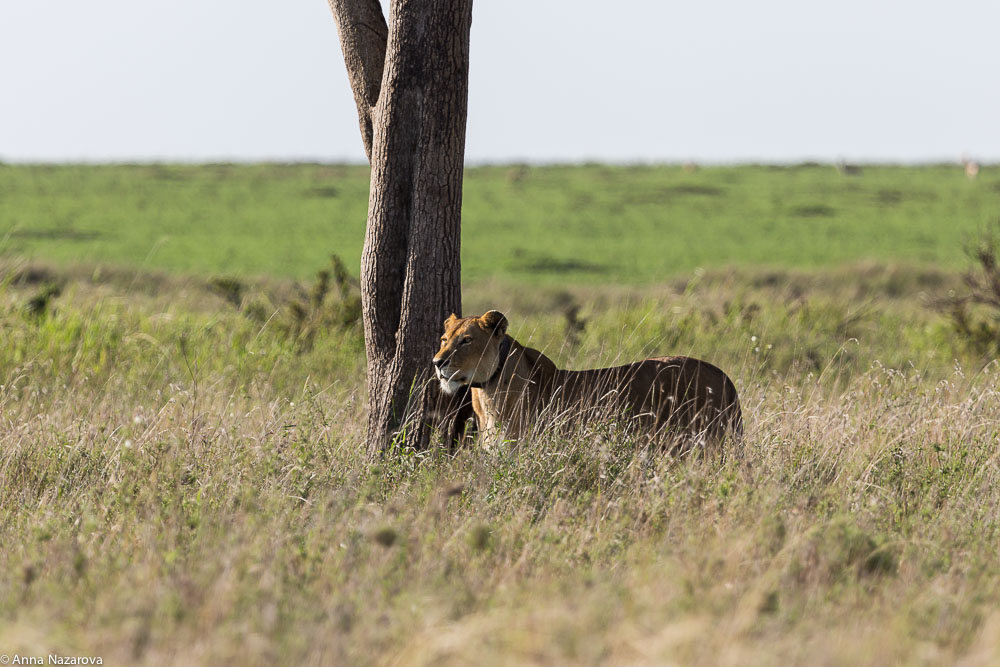 20. And this baby is a Coqui Francolin, thanks to Mfuwe from TripAdvisor blog.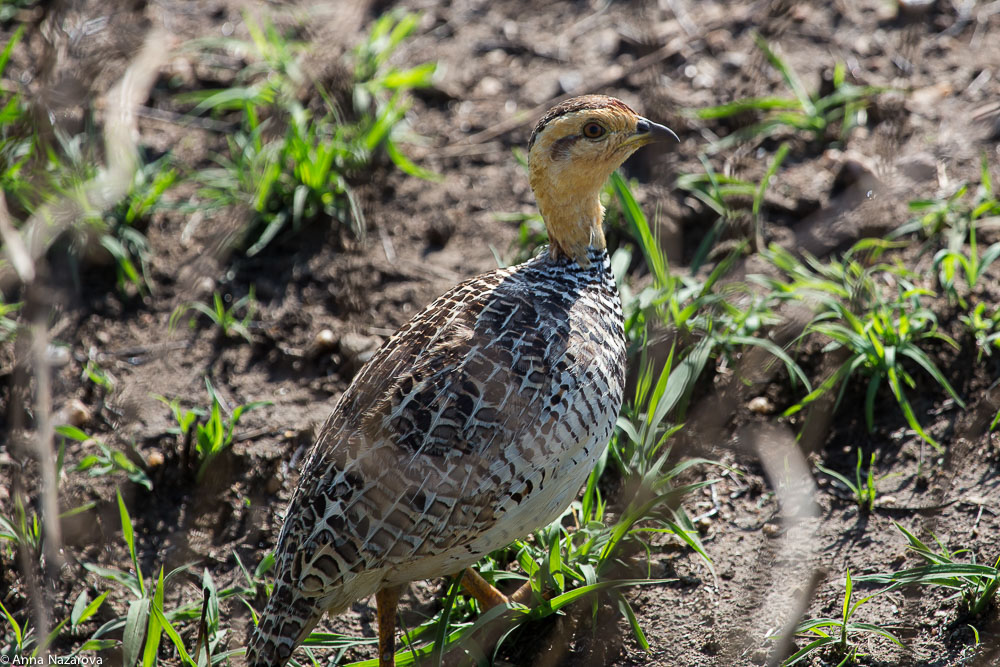 21. And the most memorable was to find a leopard. On the day 7, in the late afternoon there was a message across all the jeeps that someone saw a leopard. Of course, all the cars headed to the spot. But that time no luck was for us… People were waiting for about an hour in the cars to catch this kitty… On the next day, we had a morning safari before our breakfast. And again someone reported about leopard. Again lots of cars were at the place in a moment and started to wait. For about a half an hour we couldn't see anything. And finally, there was a cat on the tree! He was definitely aware of the hundreds of people around, but he chose a tree which was a bit far away from the road (in Tanzania you cannot drive outside of the road). So it's very important to bring a good binocular with you and a good zoom!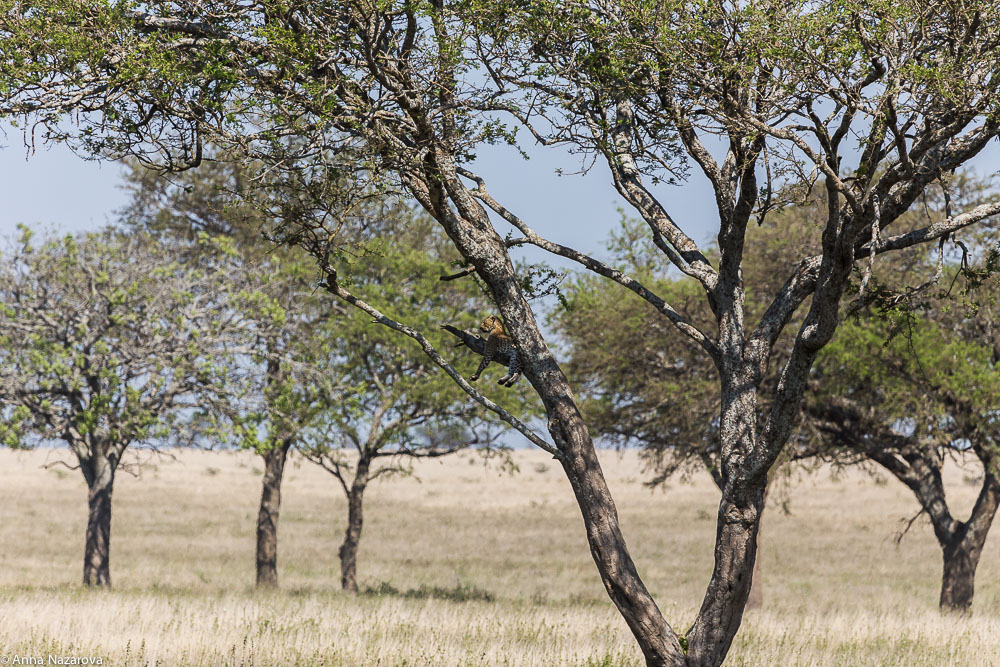 22. This cat was just having some rest and he never even looked at us…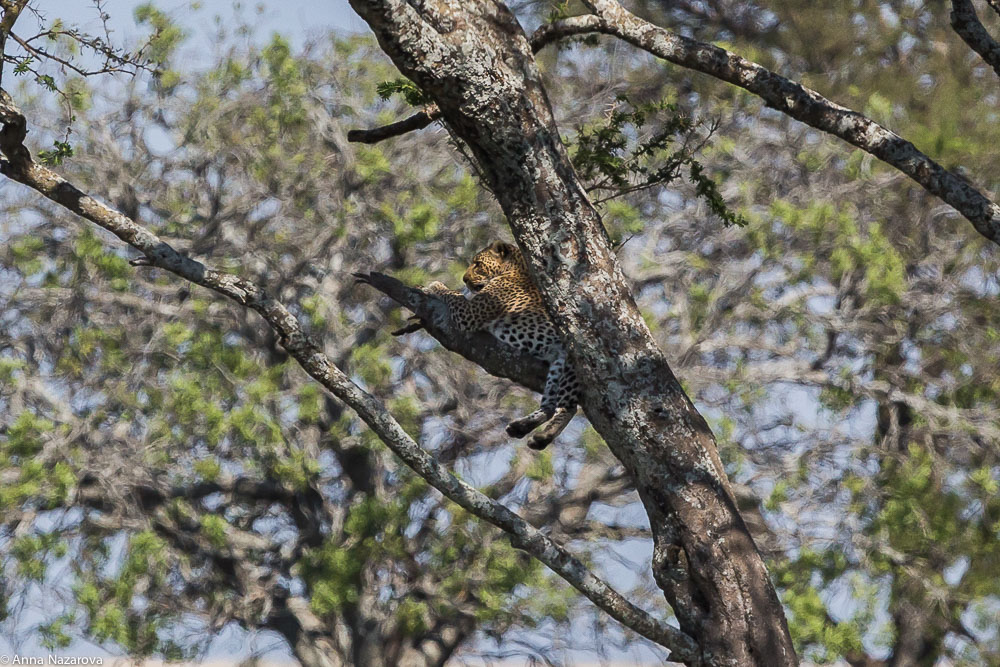 23. Around the campsite, on the departure day a group of banded mongooses came to the kitchen hoping to find some of the food leftovers. A few guys didn't mind to pose a bit for me 🙂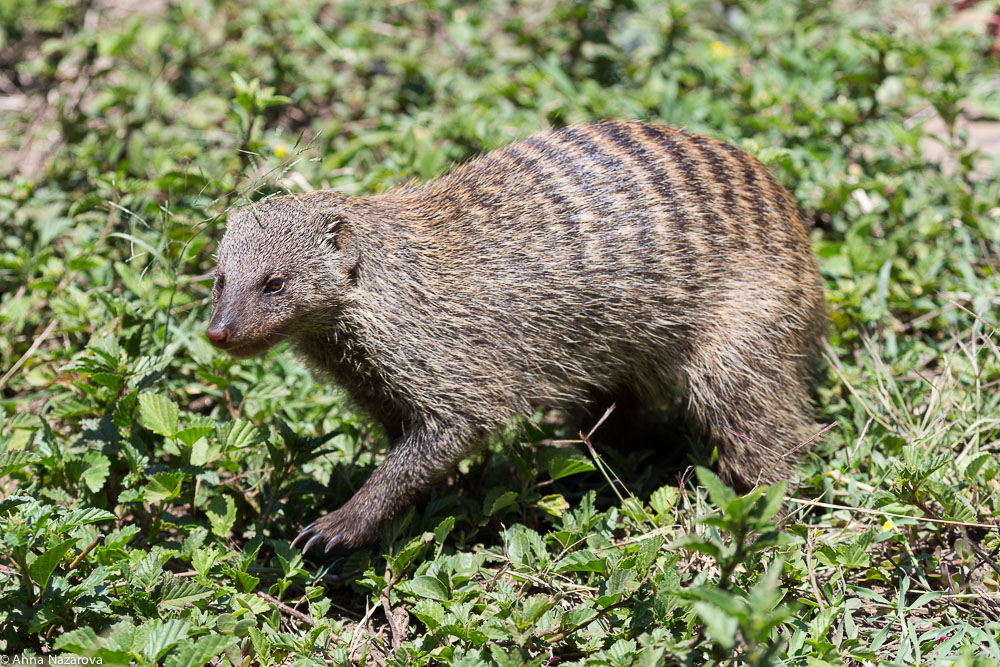 24.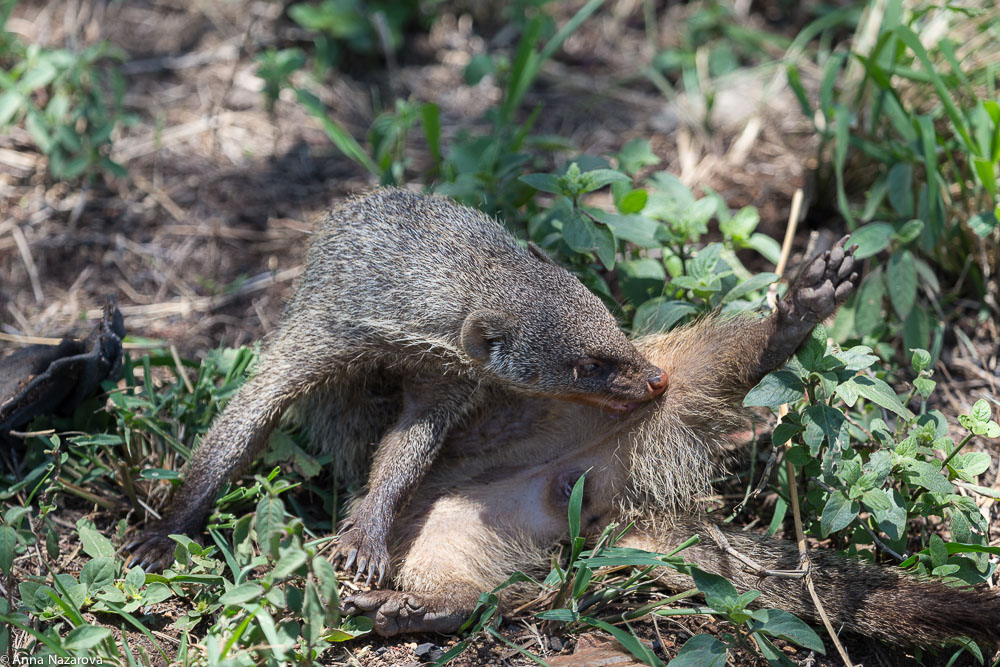 25. Lots of red-billed hornbills were around the camp as well.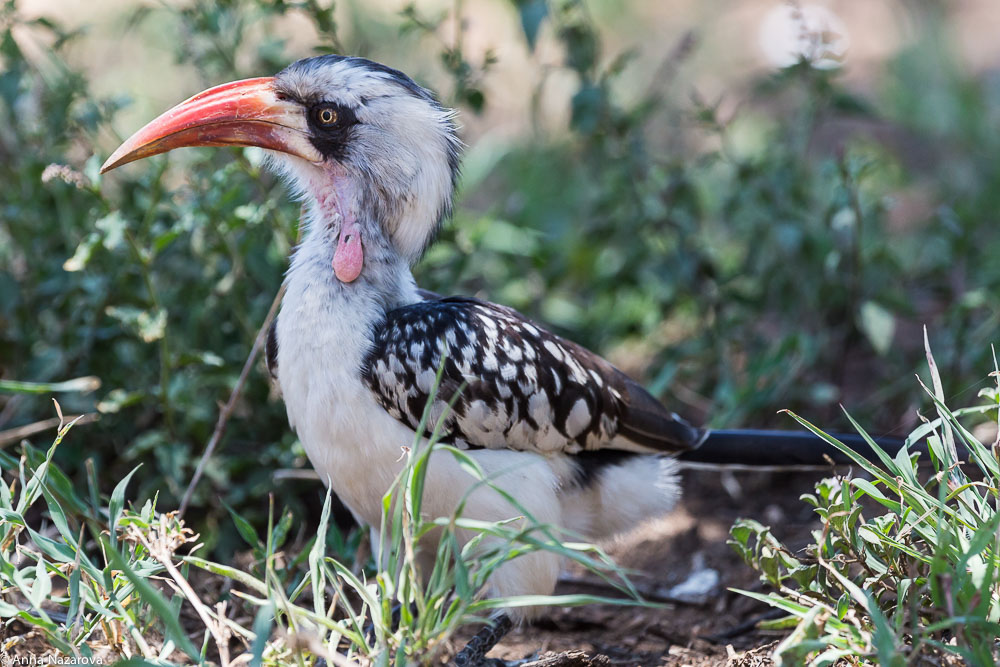 Stay tuned!