After Serengeti, we headed to the Ngorongoro crater. This is a large volcanic area, where you can spot lots of animals. We spend there just one night and one day. If I would go now, I would definitely spend more time there. It's very beautiful there.
The name "Ngorongoro" comes from the language of the maasai tribe. They call it the sound of the bells they use for cows, goats and sheep.
1. Giraffes on the way to Ngorongoro.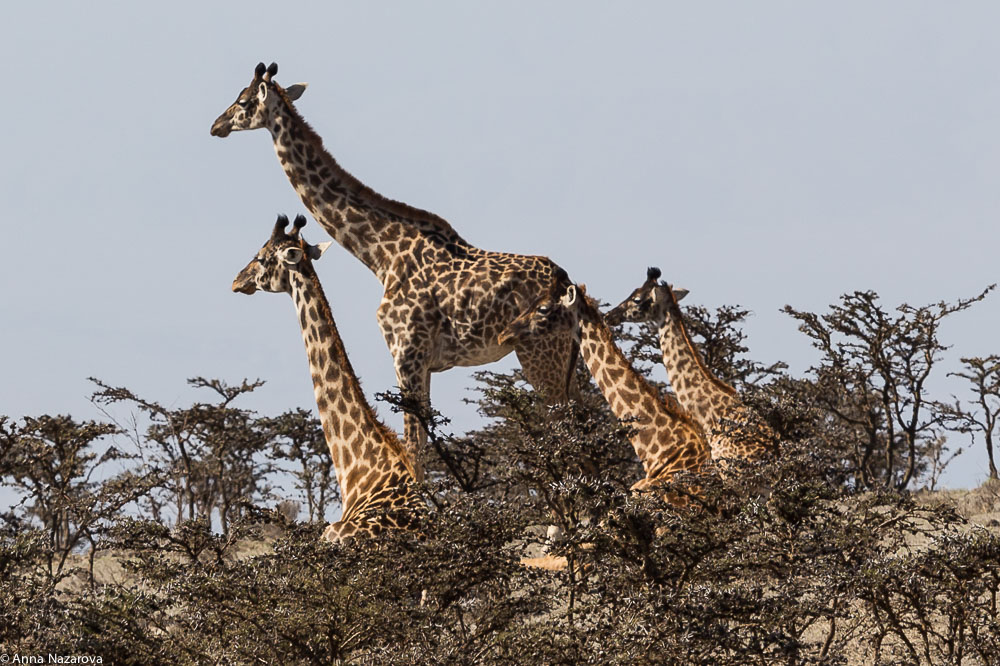 2. White-naped raven.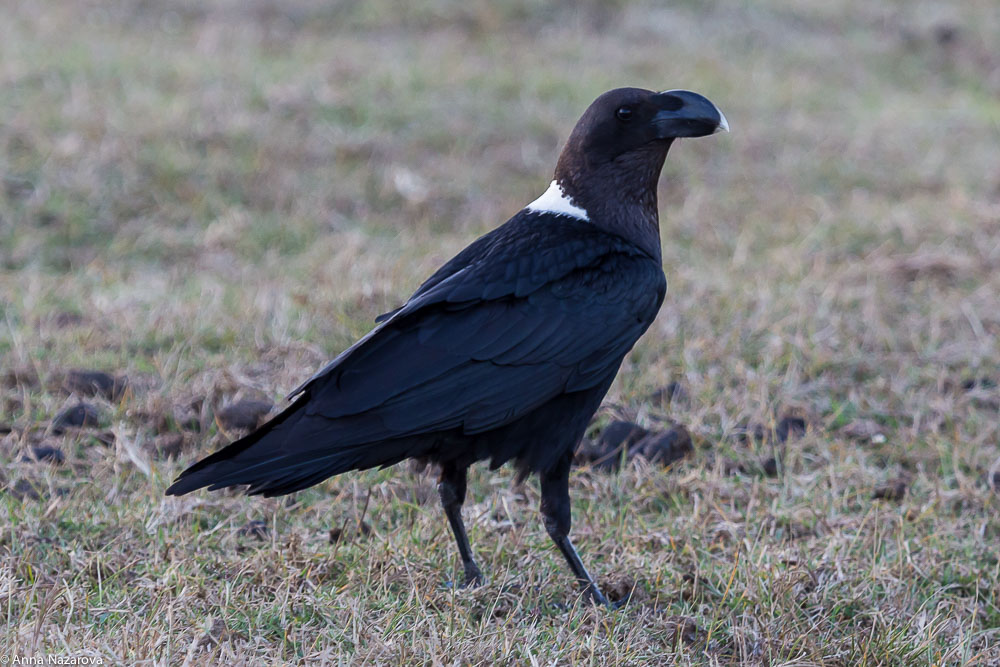 3. Big baobab tree at the campsite. It was pretty cold there, especially during the night, so bring some warm clothes with you.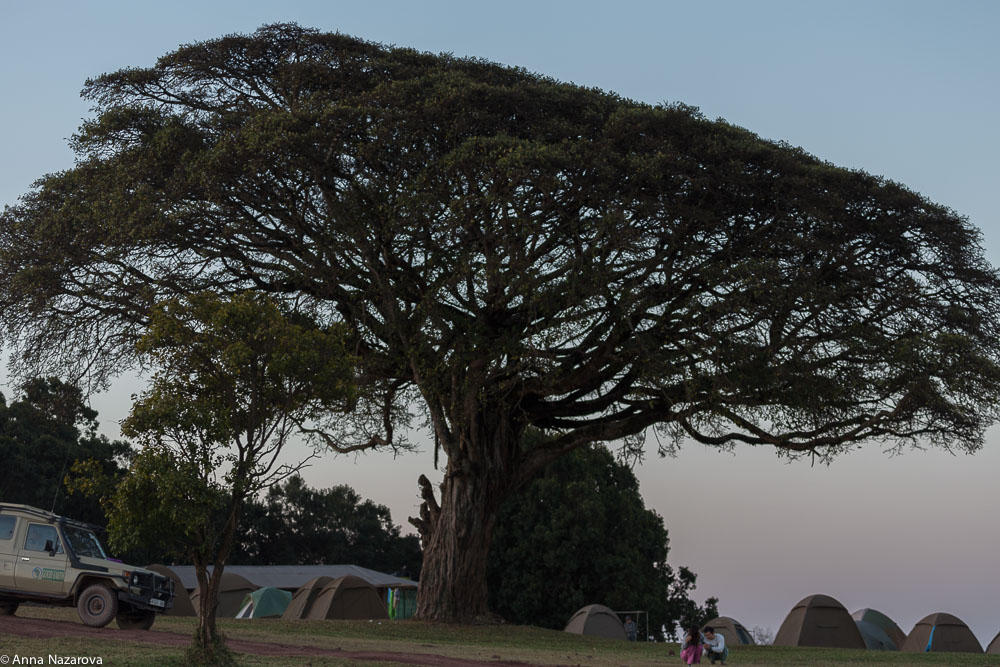 4. A couple of lions before mating at dawn.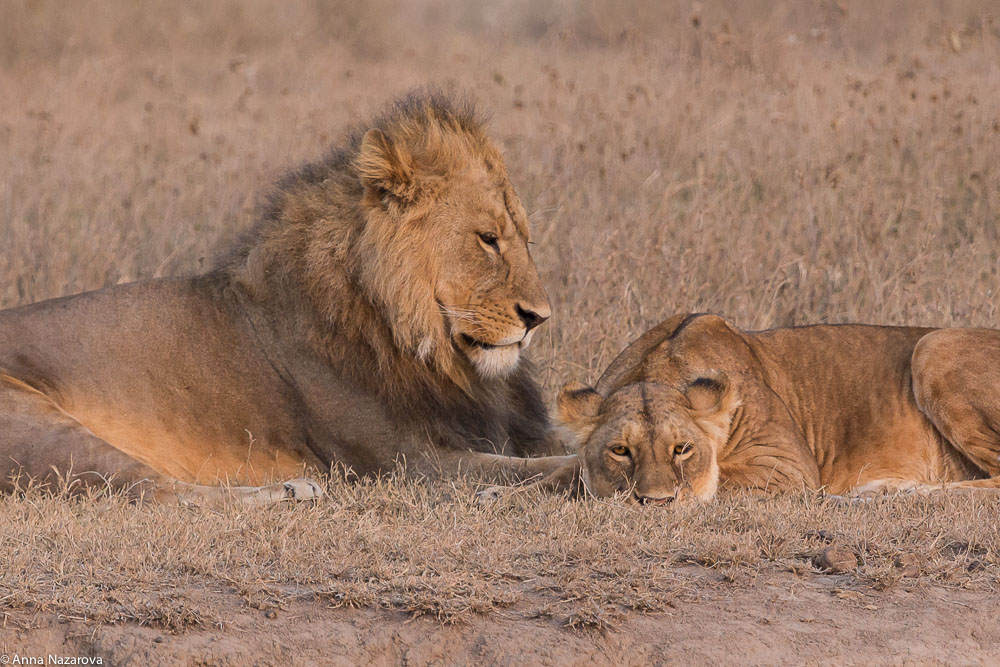 5. Bat-eared fox.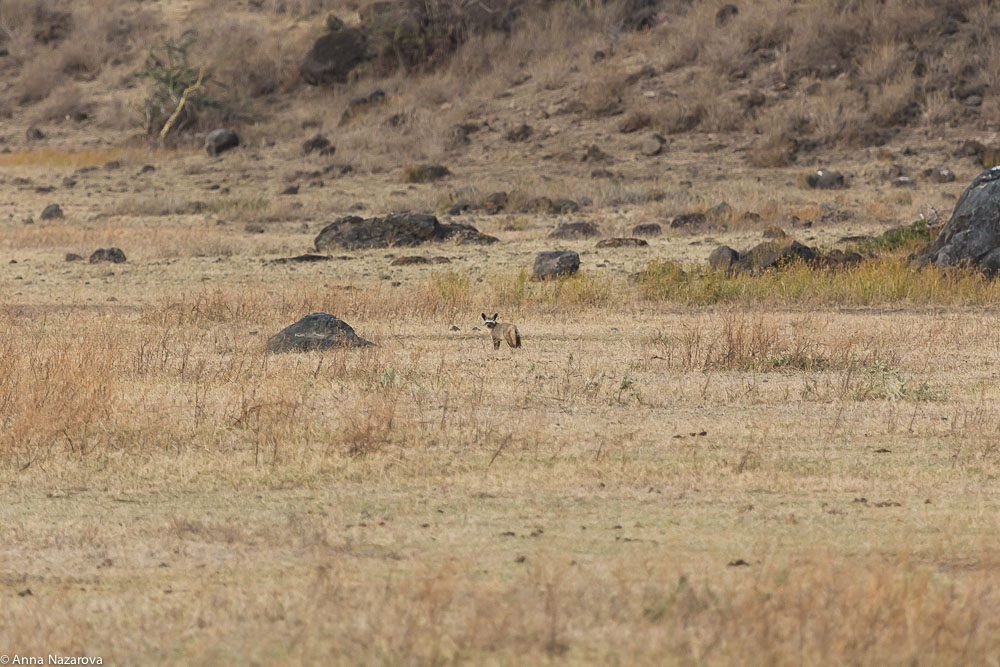 6. Grey-crowned crane.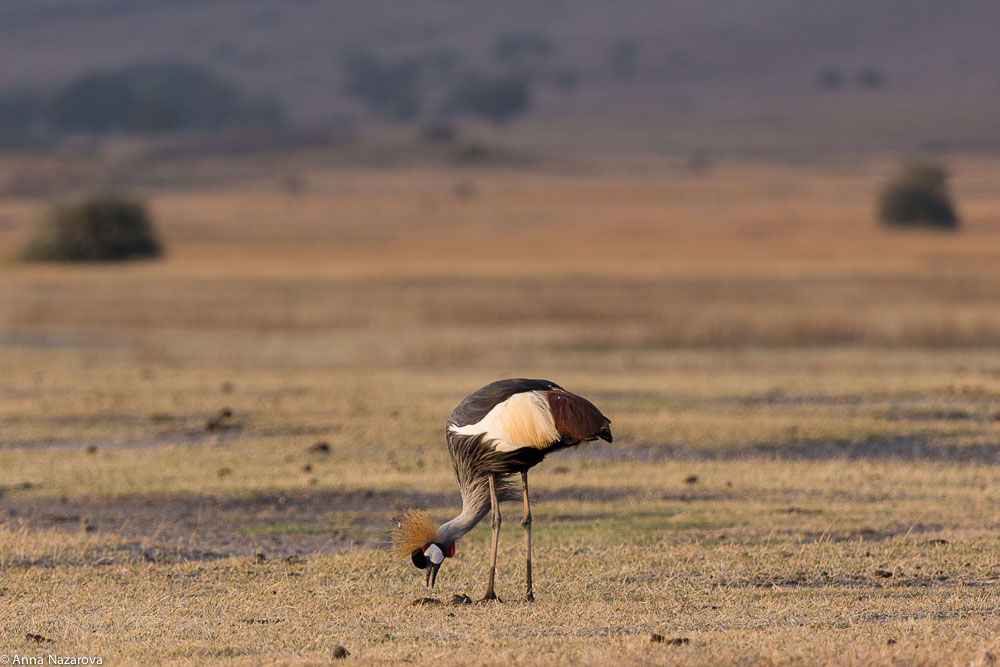 7. Common ostrich, male.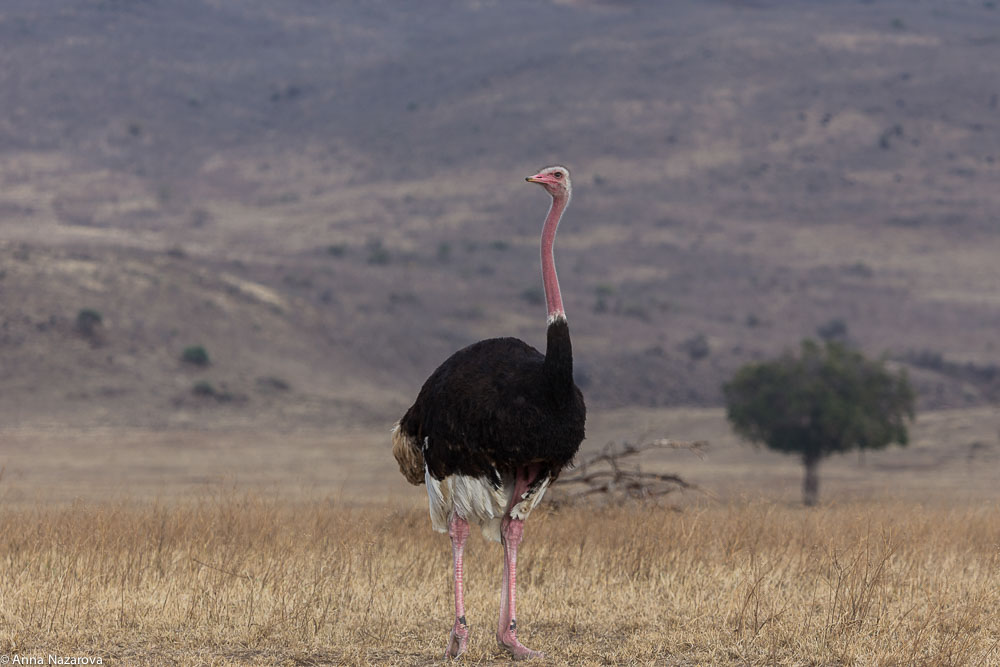 8. Helmeted guineafowl.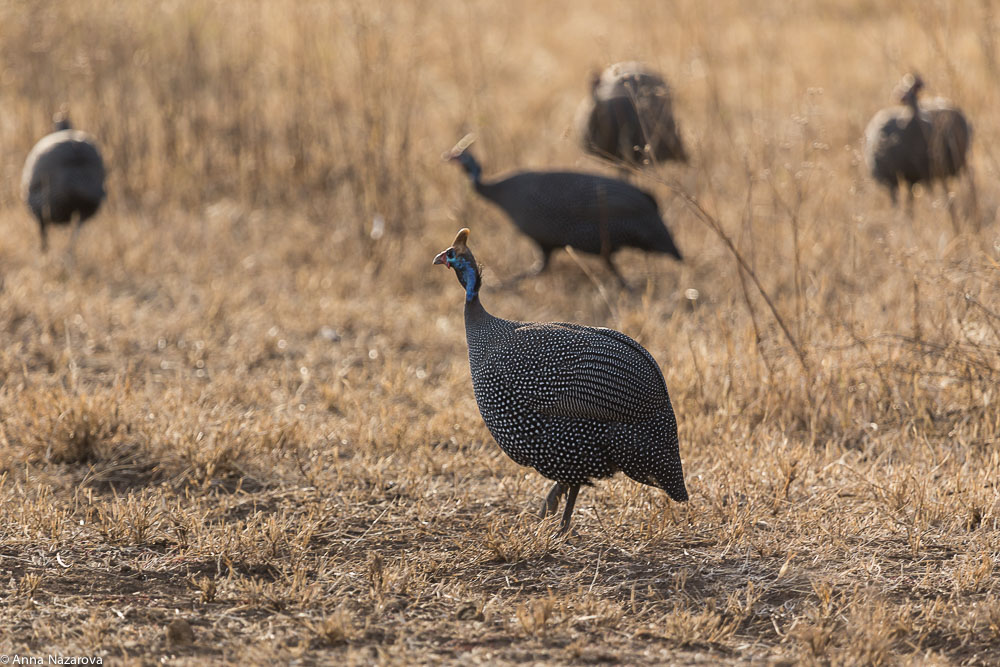 9. Elephant.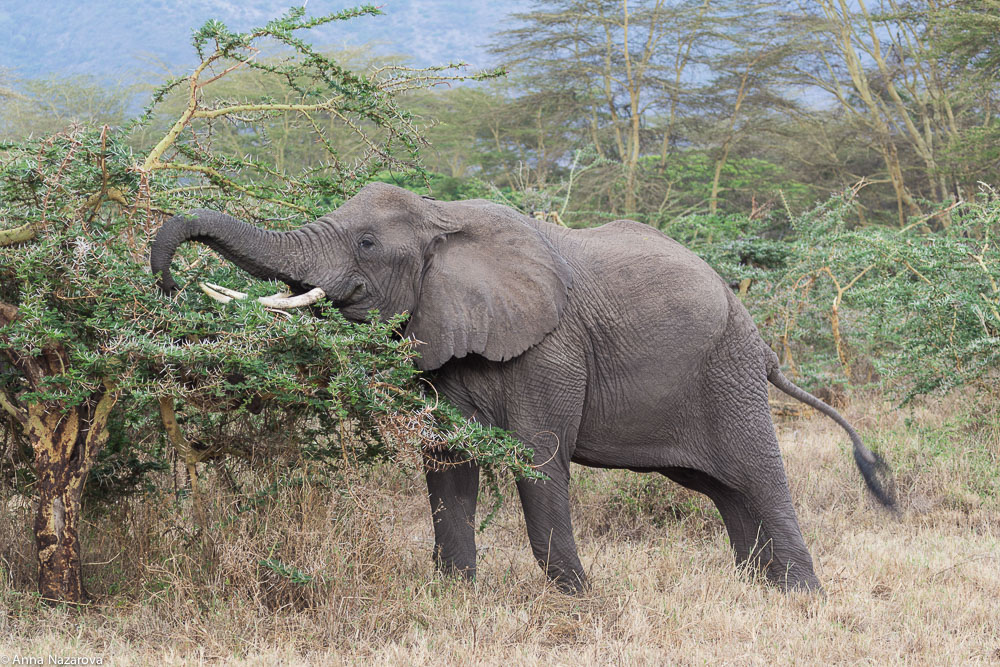 10. We were so luck to spot rhino! There were actually two rhinos, pasturing somewhere among the trees. But they were quite far away, so no close up photos for me. In total, there are about 14 rhinos in Ngorongoro crater. And despite the fact the territory is limited, it's very hard to spot this rare animal.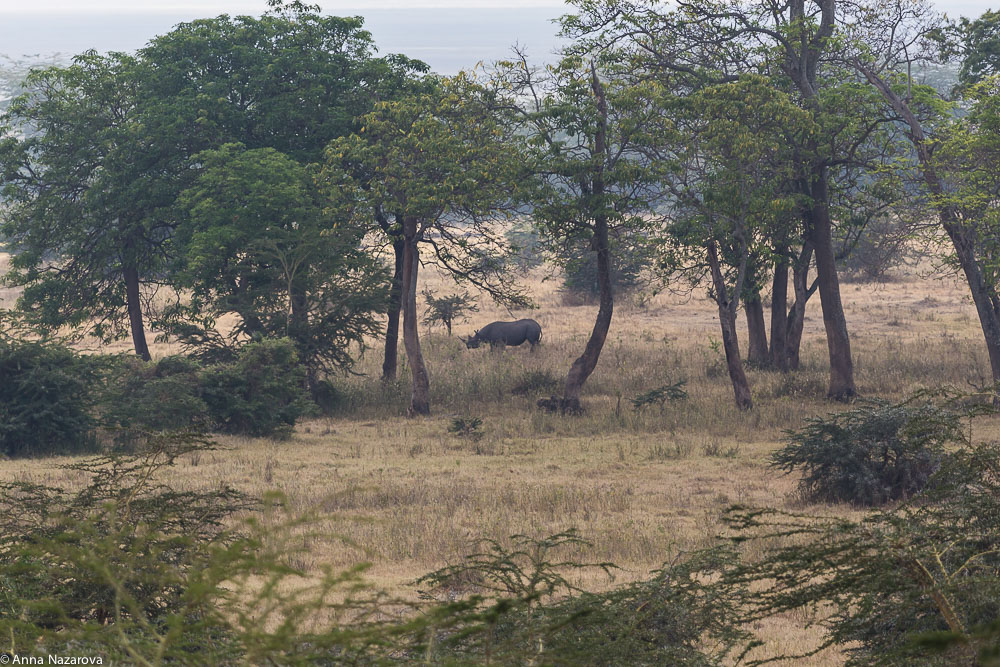 11. You can also see some flamingos there, but not as many as in the Lake Natron.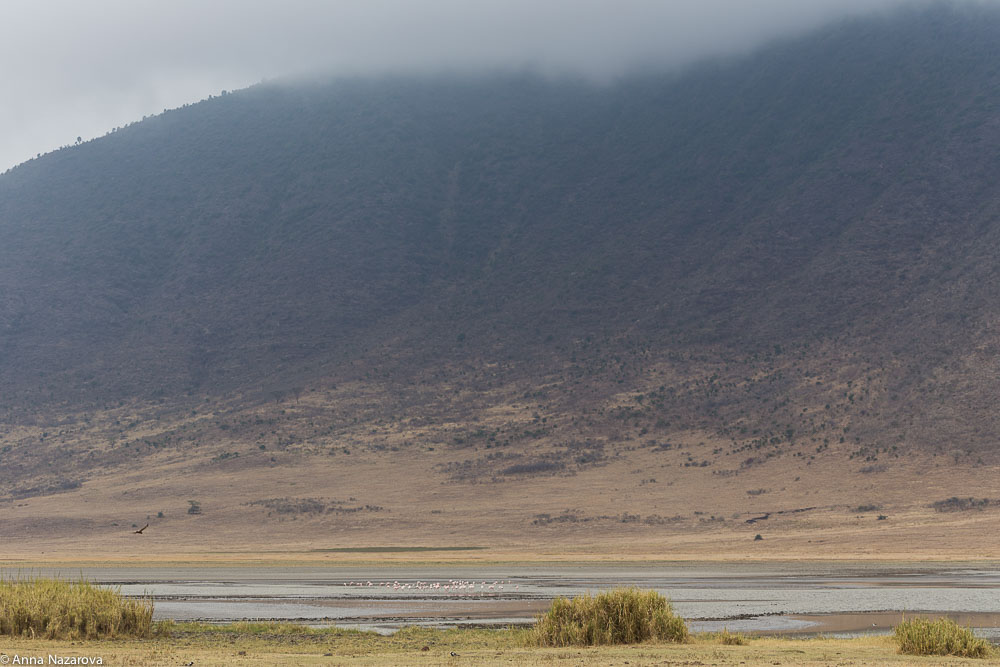 12. Great white pelicans.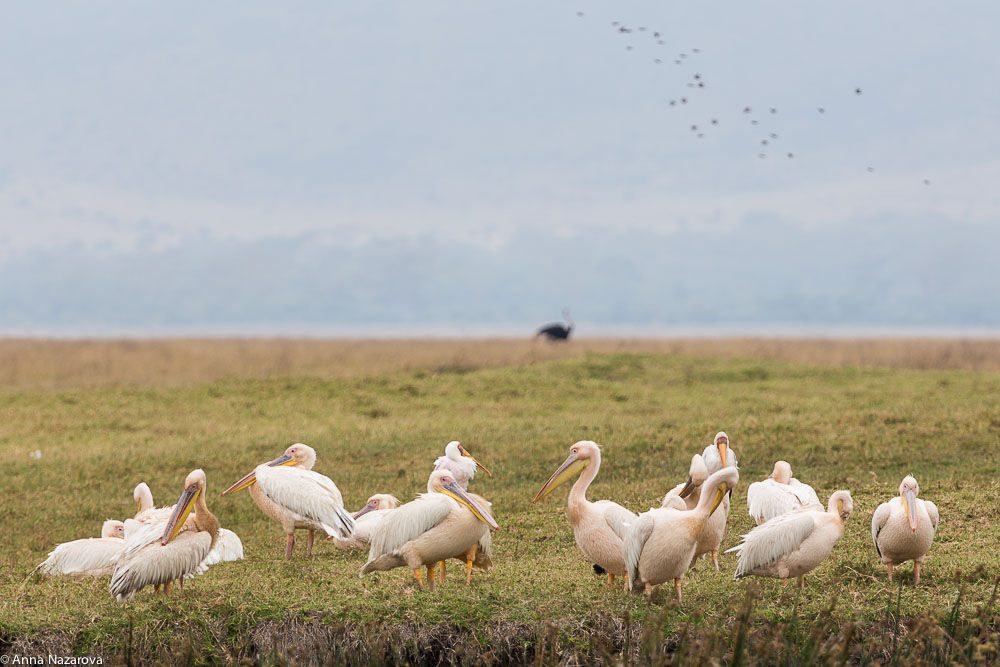 13. Common ostrich, female.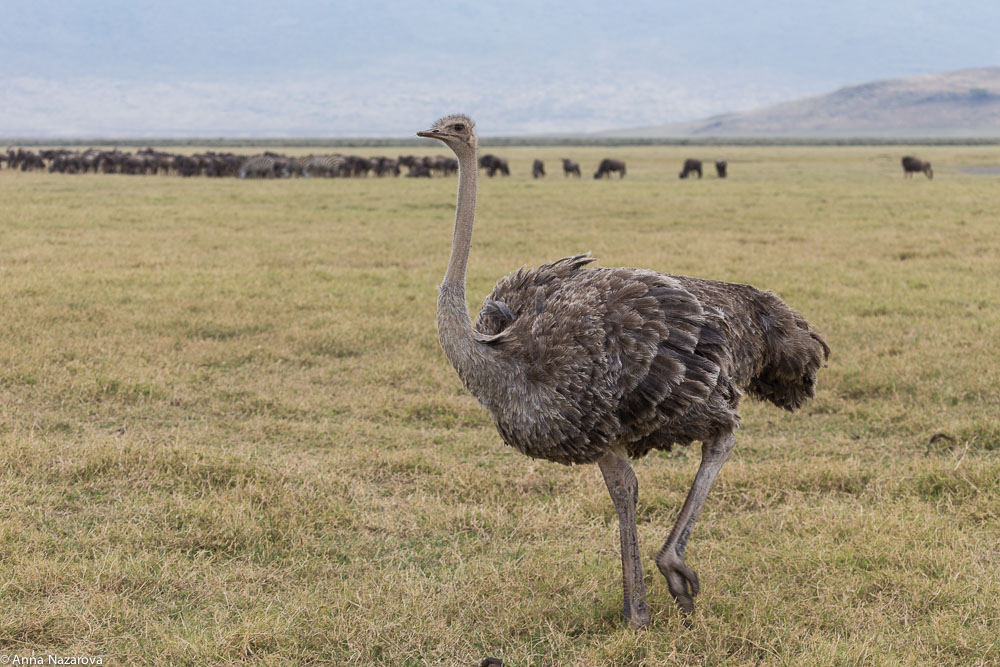 14. Yellow-billed stork.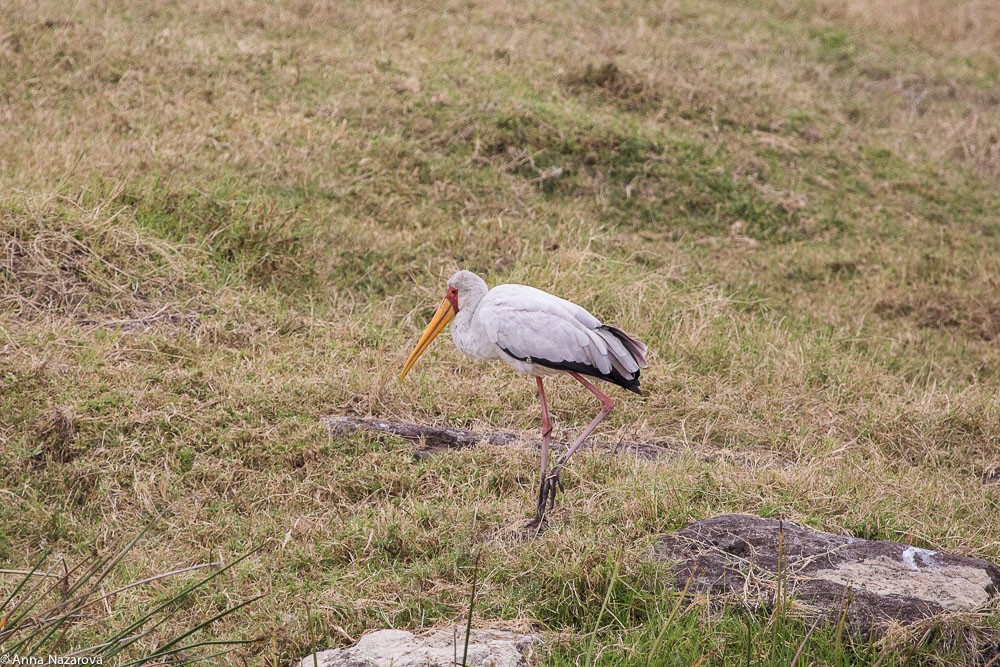 15. Black-backed jackal.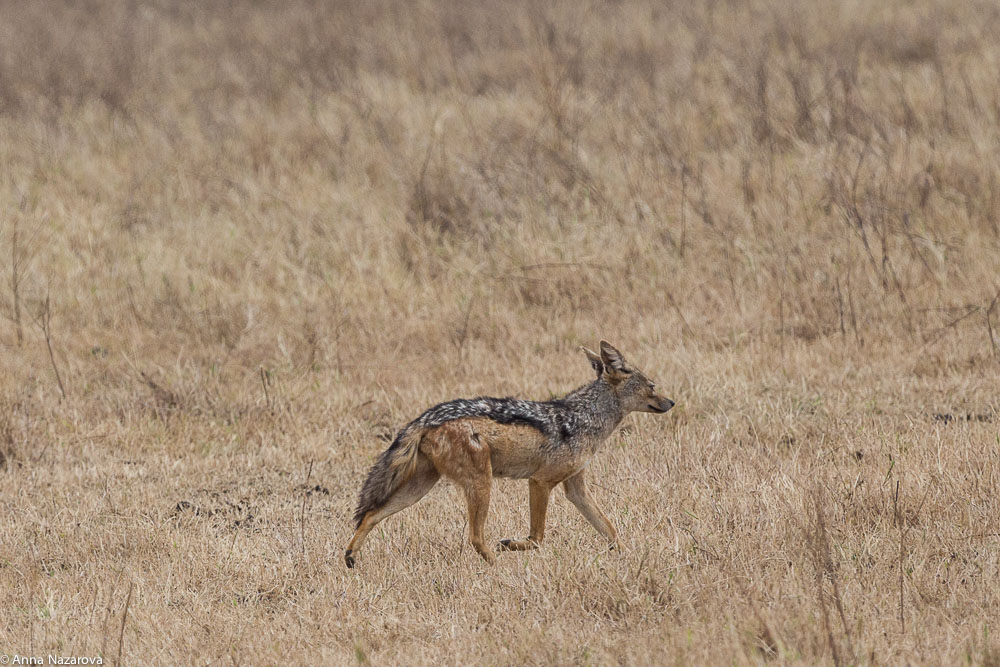 16. Cinnamon-chested bee-eater!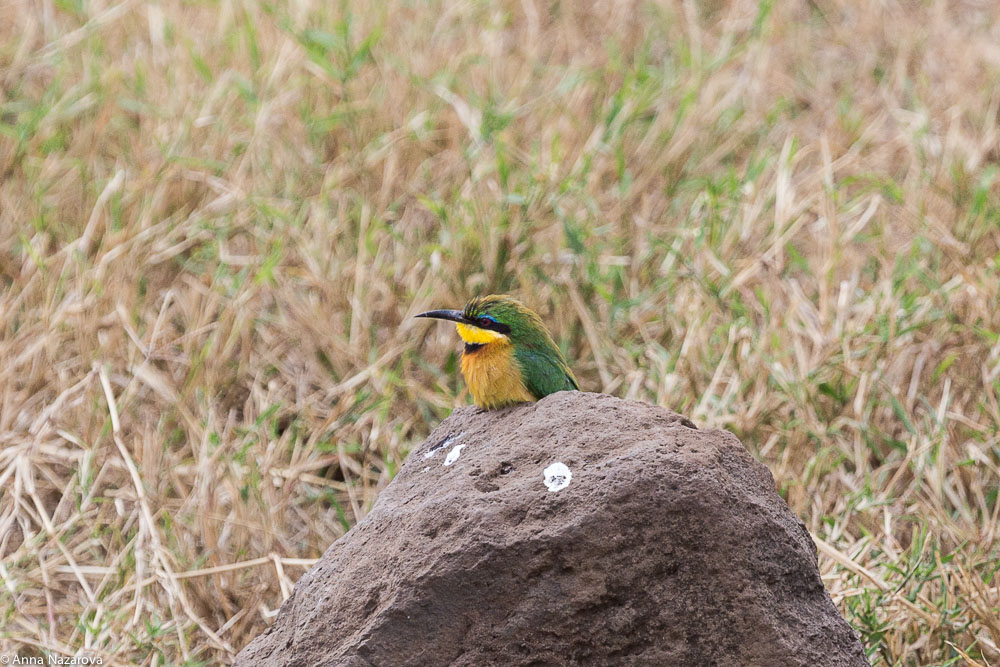 17. A couple of hippos were having some rest.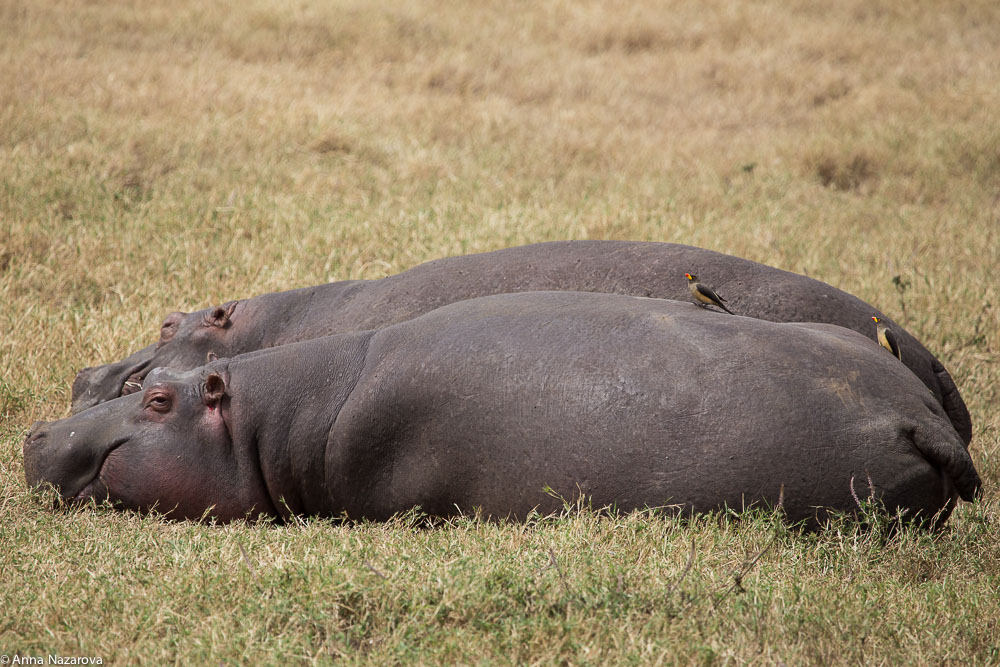 18. Warthog in the grass.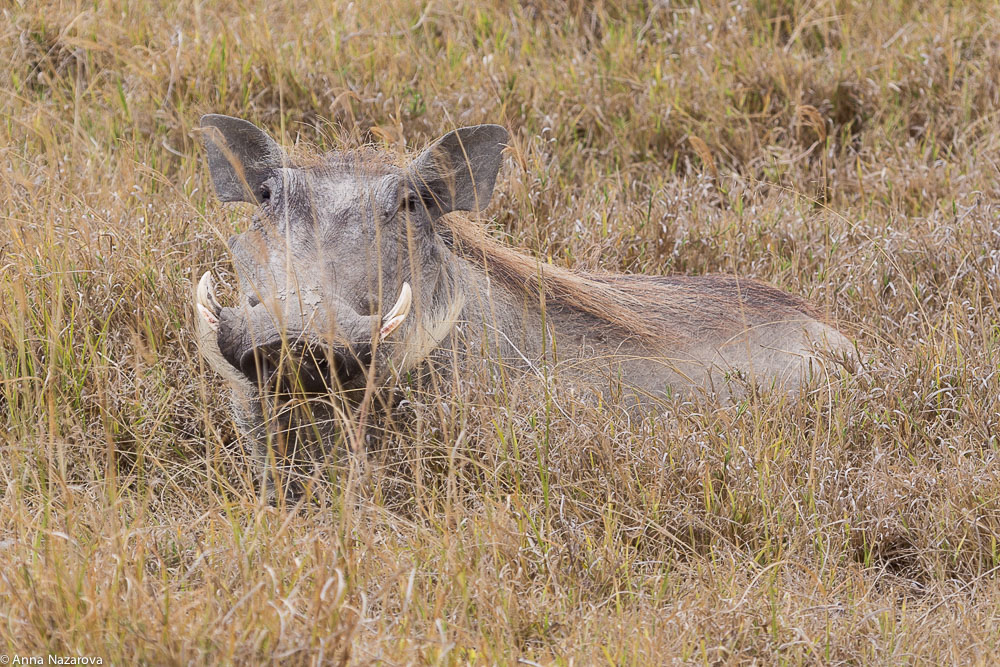 19. Sleeping lion.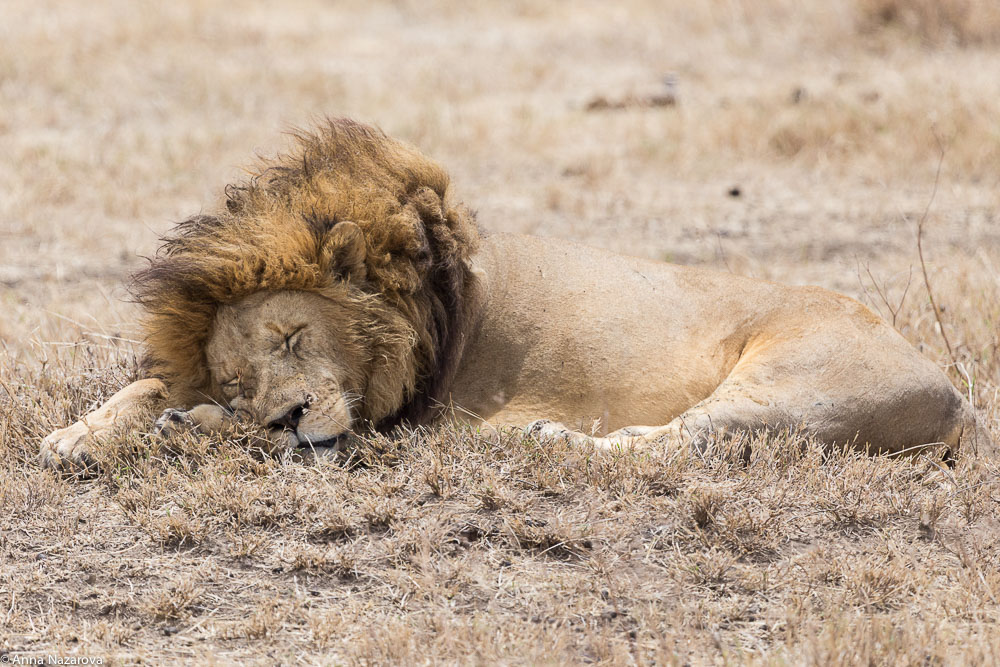 20. Superb sterling.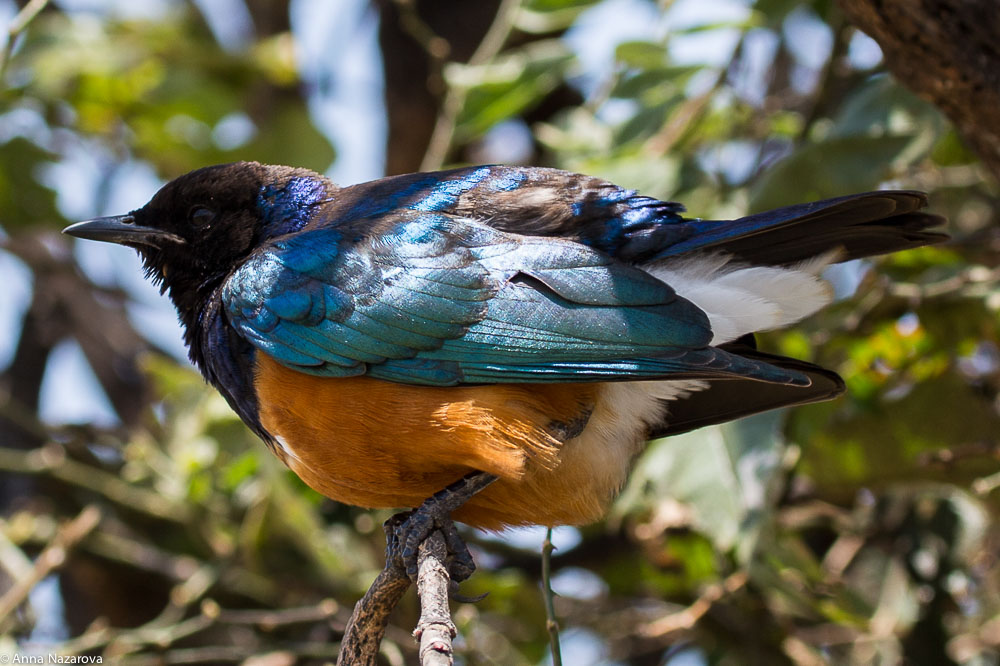 21. A view from above.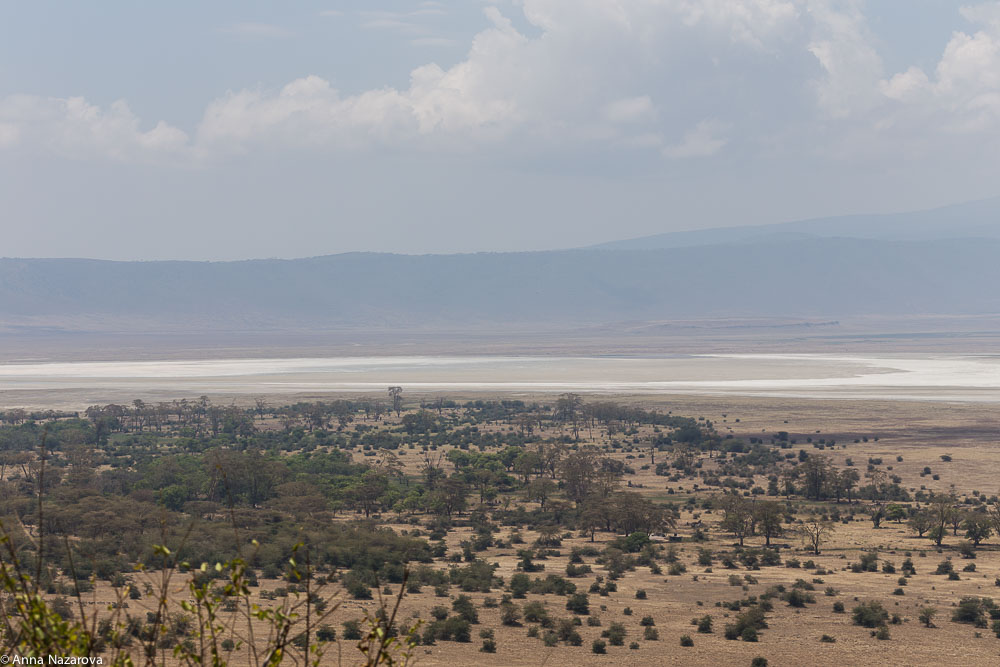 Stay tuned!