In the afternoon of Day 9 of our amazing journey, we headed to visit Datooga people. Well, what can I say? It's one of the most exiting experience ever to meet people who live far away from the "civilization", it's like traveling back in time!
They don't update their Facebook and Twitter every five minutes, they don't have any modern facilities in their houses, their everyday life is simple is that. They produce handmade leather clothes and jewelry using spoons and other metal stuff they can get. And they also produce some arrowheads for Hadza people. Their kids go to village school, but not all of them stay there for long time.
Yes, they sort of entertain tourists. But being there and seen what i've seen makes me sure that its not just a theatre for tourists. The surrounding territory is a typical african bush with lots of wildlife around and nothing more. Few villages are thrown out here and there with one tiny local shop. And that's basically it. The main food there is Ugali, kind of a porridge made from corn flour. I didn't have any impression that after we left, they immediately switch from their dirt houses to some other more modern ones.
In this post i'll show you some photos and videos from our visit.
1. This video shows the road to Datooga people

2. Upon arrival we greeted this Datooga family. From right to left: family chief, Anton, his wife, me, his daughter, Andrey and wife's sister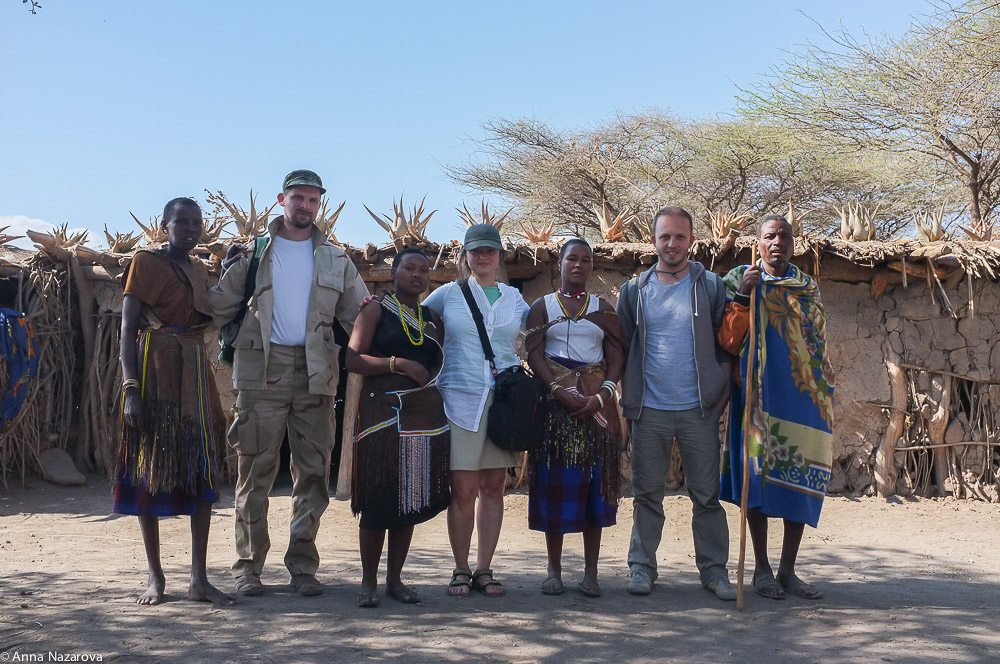 3. Besides us and our guide Jolis, you can see here the wall inside their house made from dirt and clay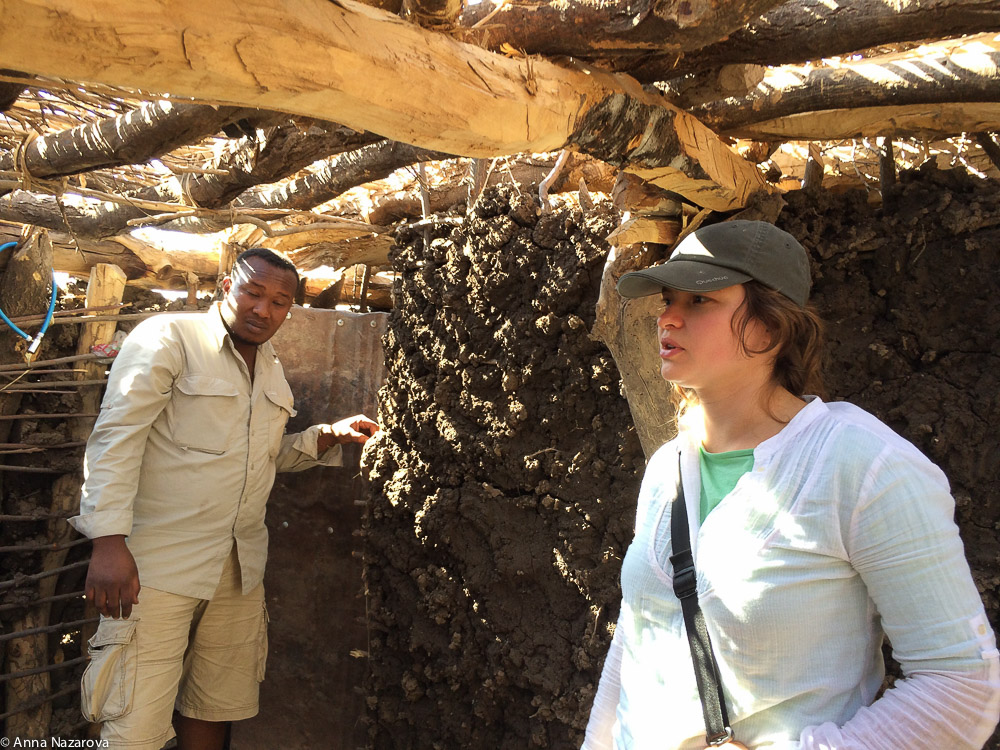 4. A few pieces of tableware with Ugali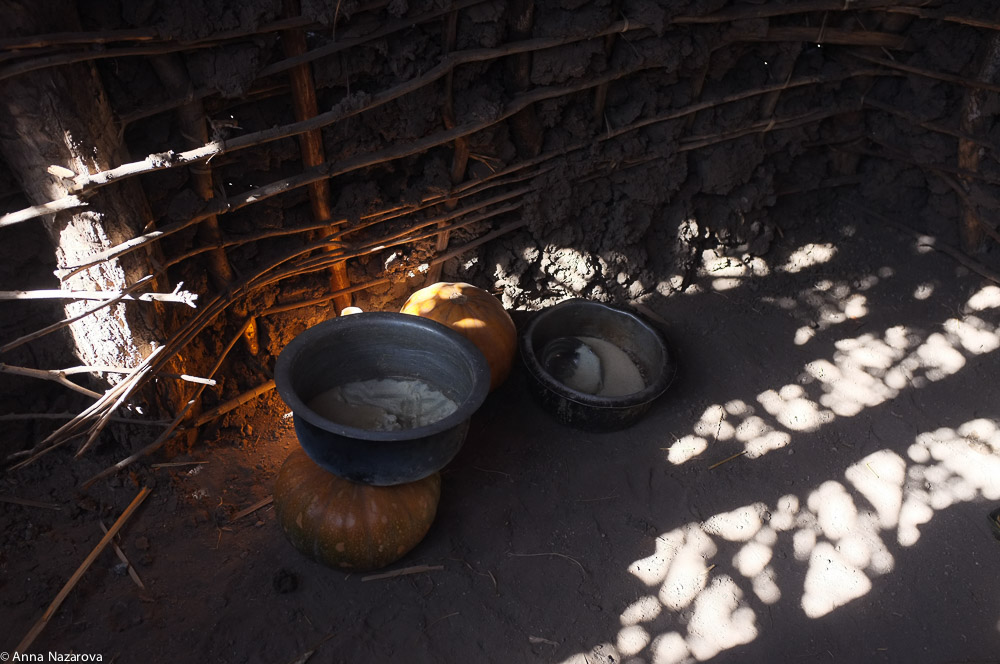 5. Since they create clothes made from leather, we found a dried goat's fell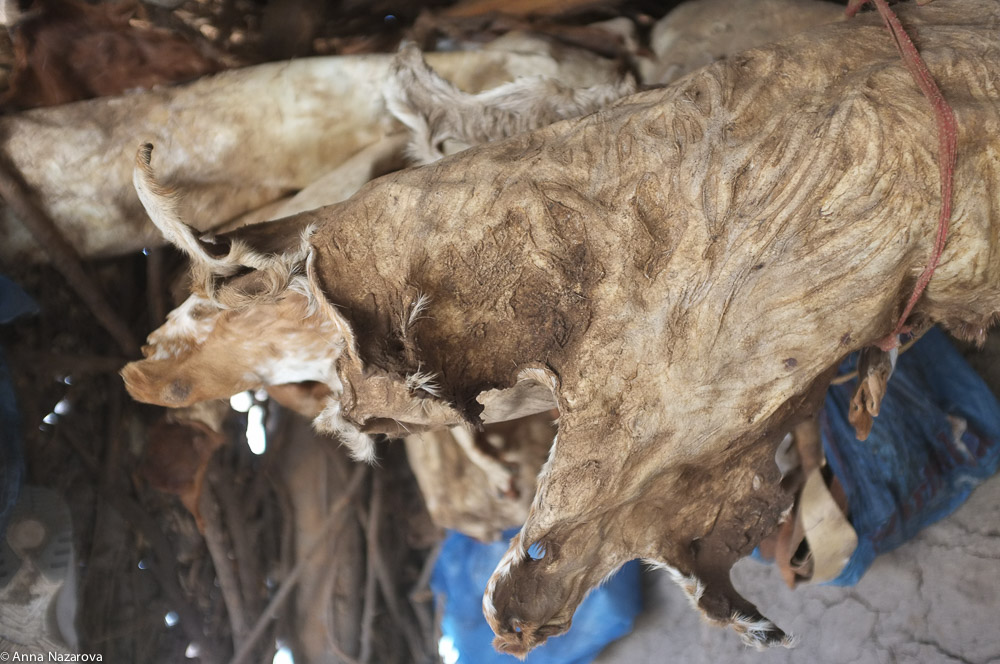 6. A fire site is right inside their house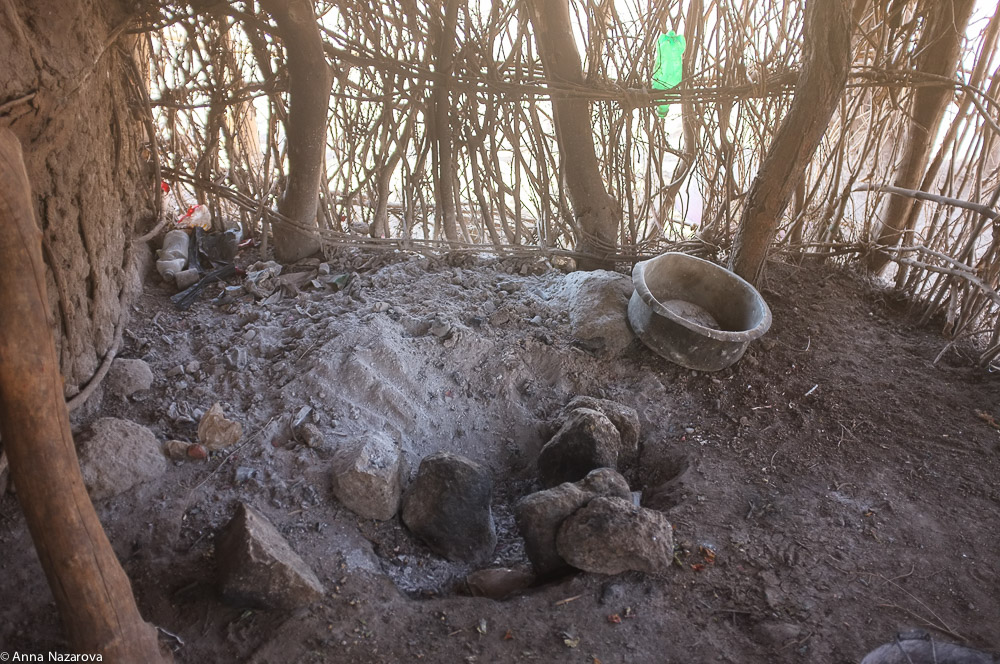 7. A few water vessels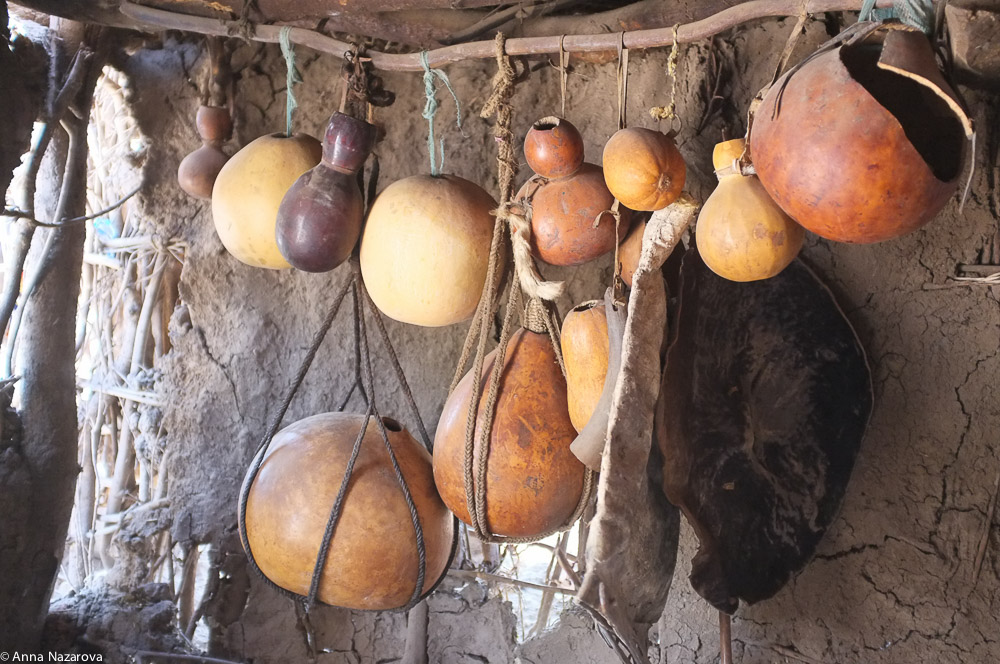 8. Then we saw these two big stones to make corn flour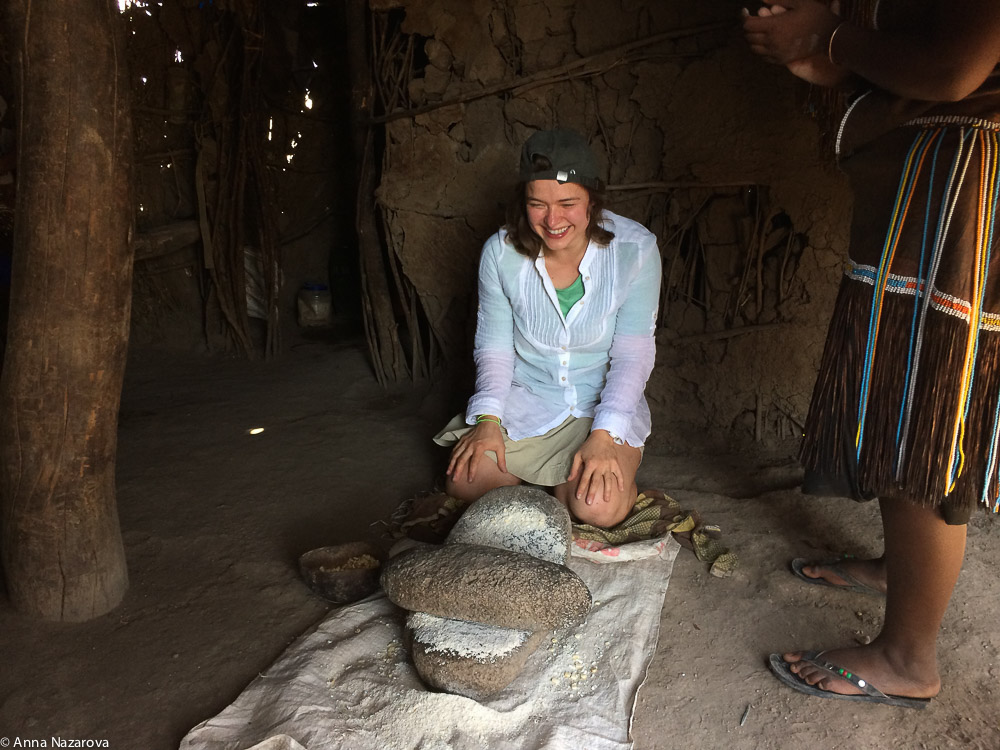 9. A small video of how to do it

10. Then we left house and chief's daughter started showing me the clothes they make. As you can see the dress is decorated with glass beads which they buy at some markets. Before they used corn and other plants seeds.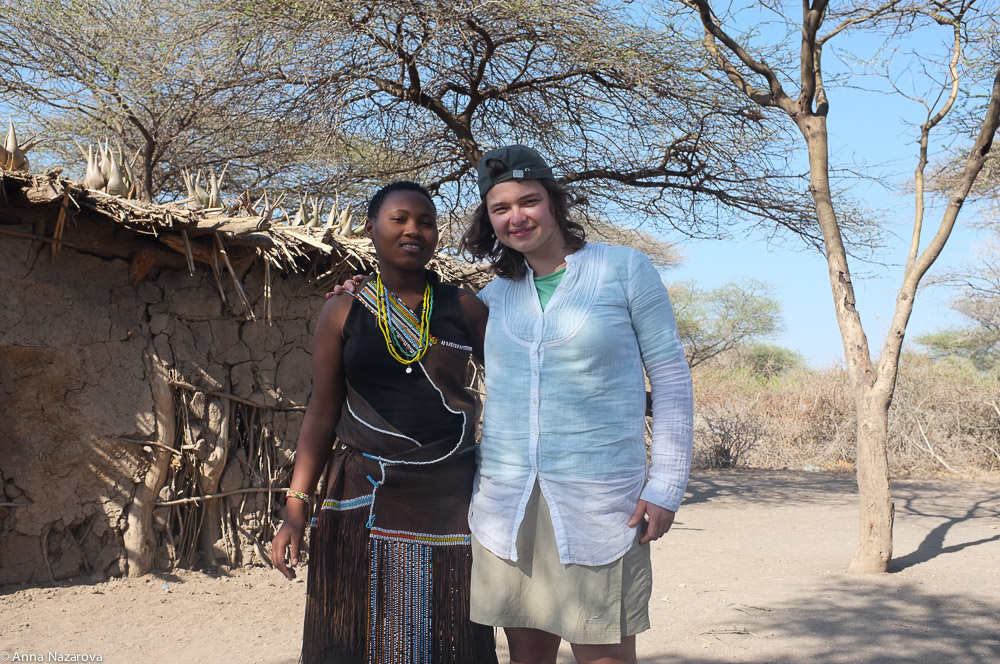 11. They let me tried the dress. I must say it was very heavy to wear, about several kilos, probably!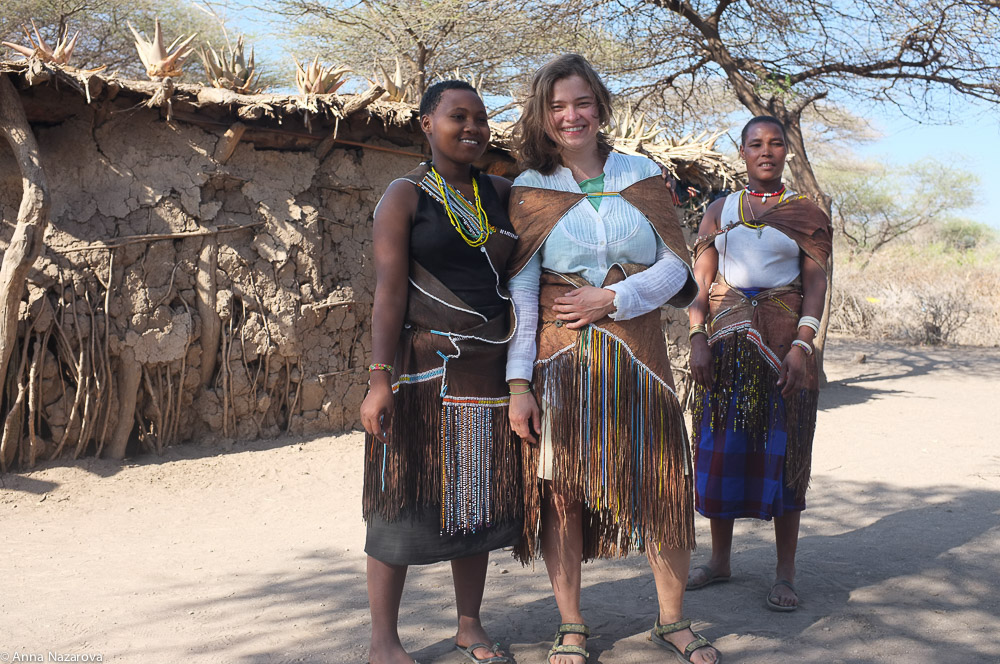 12. Then we continued to learn about their crafts. Mainly, they collect some aluminium and metal stuff (spoons and nails, for example) and fuse them using fire

13. While adults are working, kids are sleeping 🙂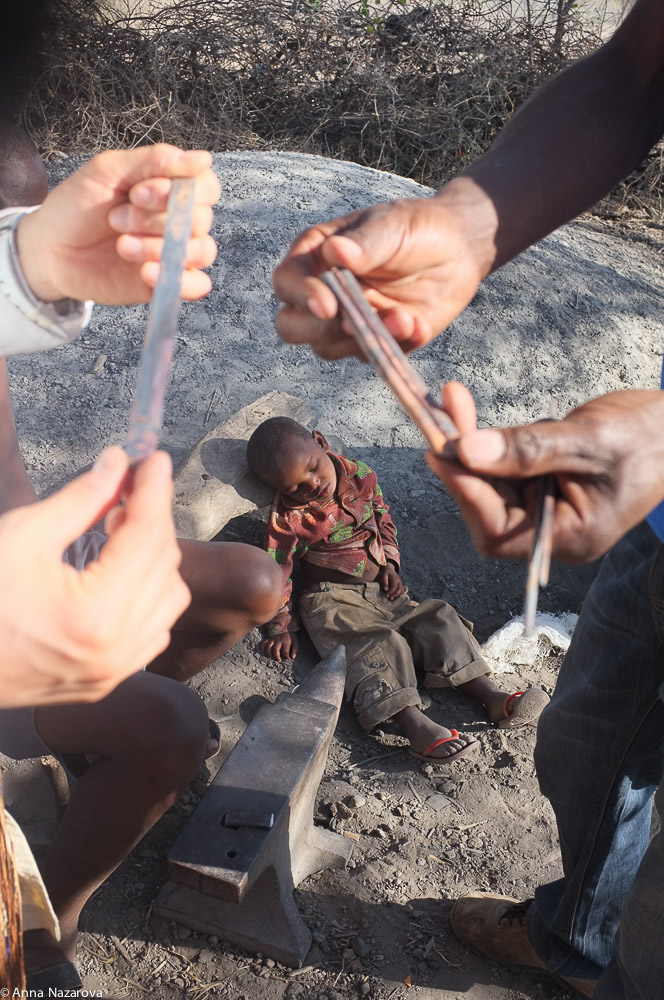 14. Chief's daughter shows some bracelets she made with her mom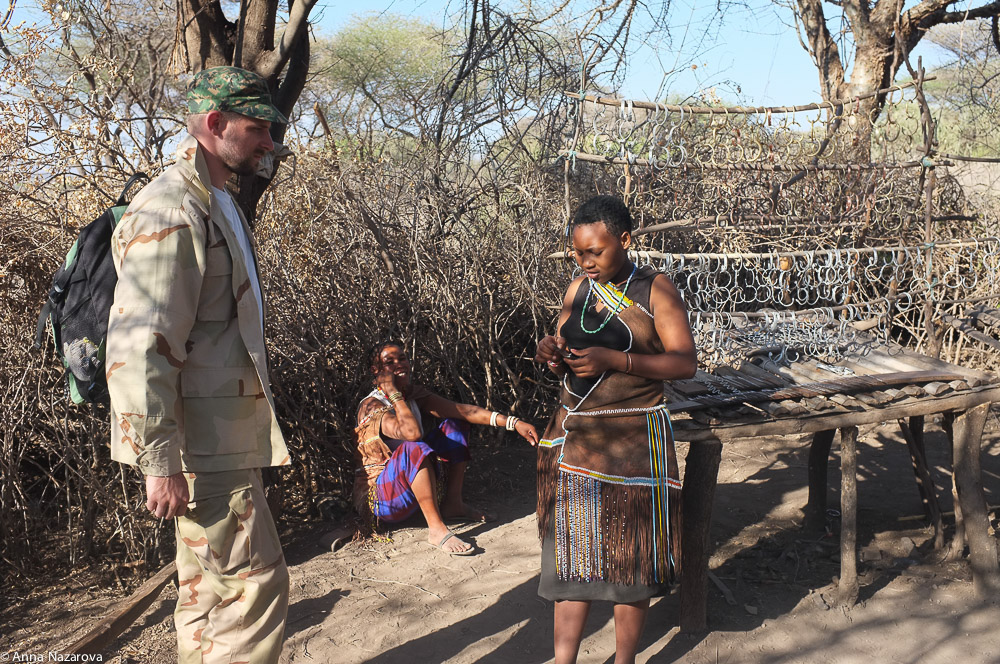 15. Family chief!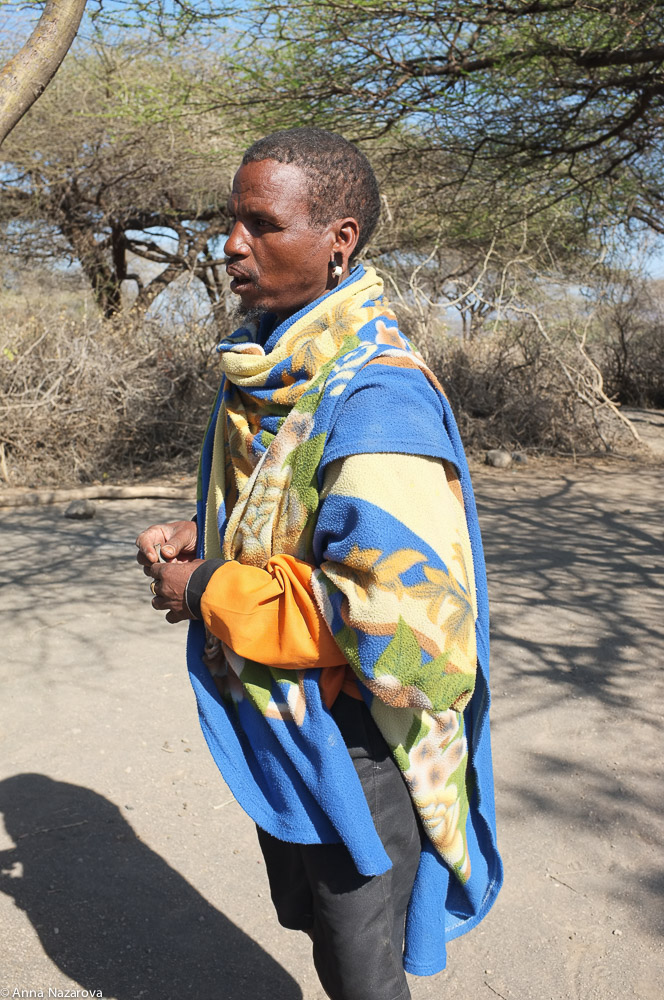 16. We brought some Haribo sweets for the kids and he also tried them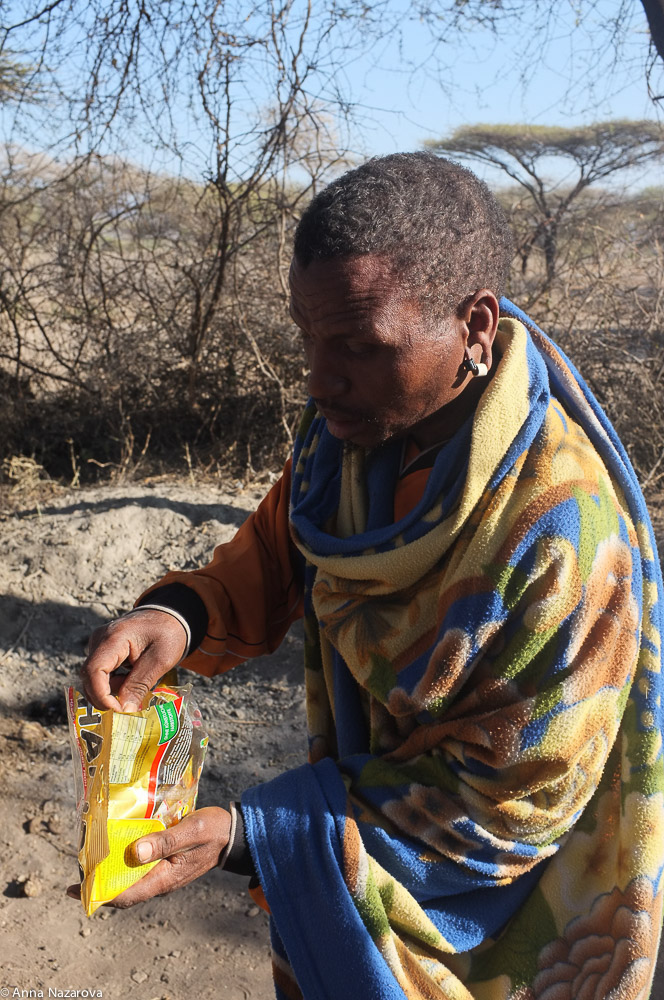 17. We also brought some copybooks, pencils and pens. And here i'm painting some funny things for the kid!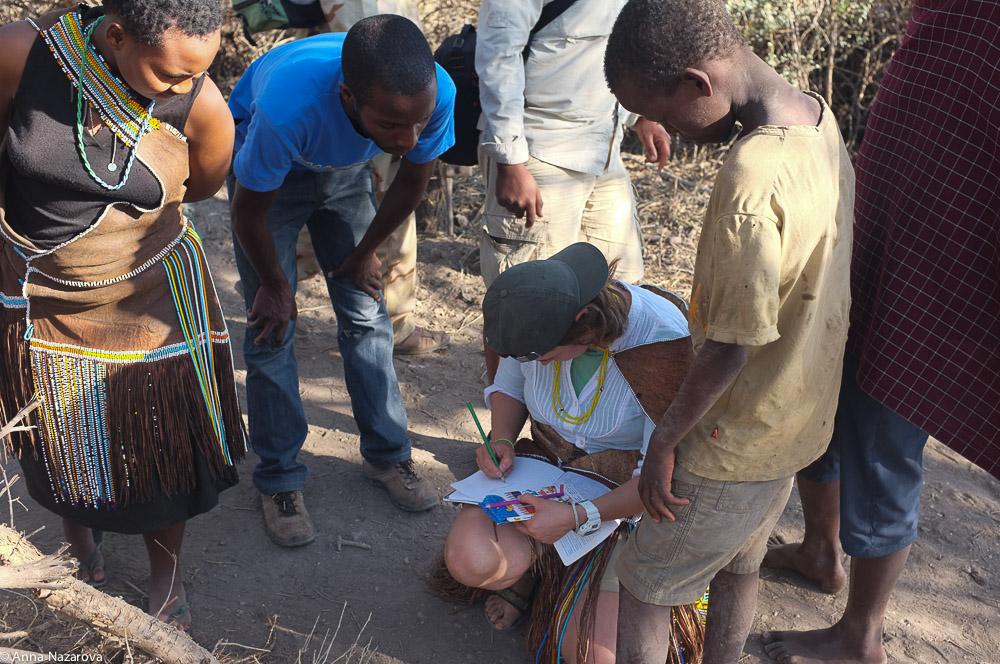 18. Younger brother was moved to the bedroom for a proper sleep 🙂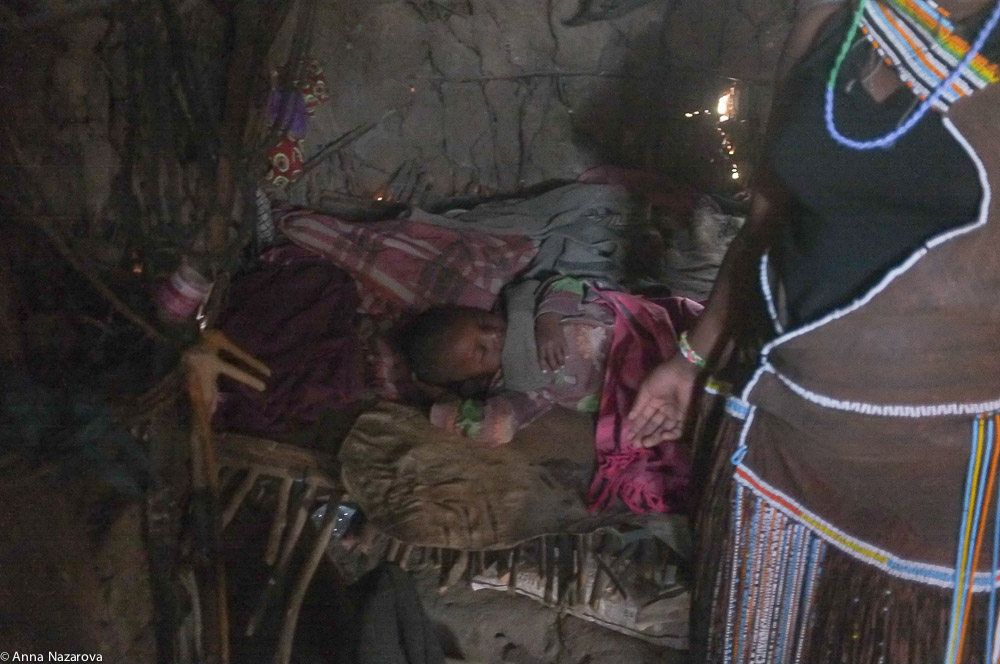 19. A final photo with the chief!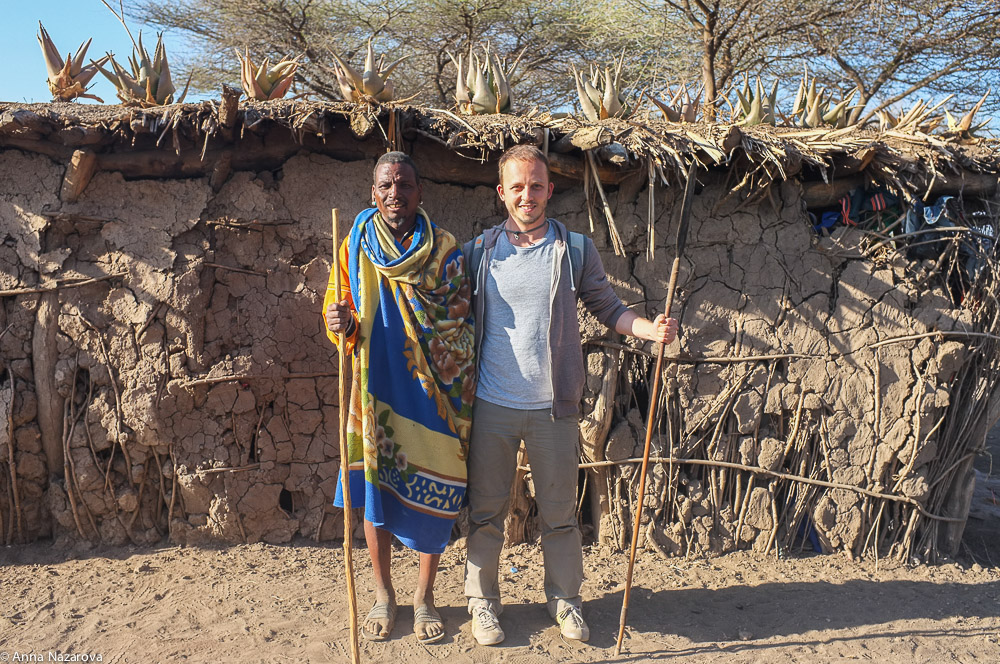 Stay tuned!