On our last day in the early morning we woke up at 4 am and headed to visit Hadza people. Since these people are hunters-gatherers, we visited their village to share a hunting experience with them. They hunt every day or two, depending on how lucky was their last attempt. Since they don't stay long at one place, they don't have any facilities at all to store food, they eat what they can catch and then they hunt again. They don't grow anything, but only gather some plants in the bush around.
1. When we arrived it was still dark and the men of the Hadza family were sitting around the fireplace and smoking marijuana. As they explained to us, it was sort of a ritual to get stronger and fearless before hunting.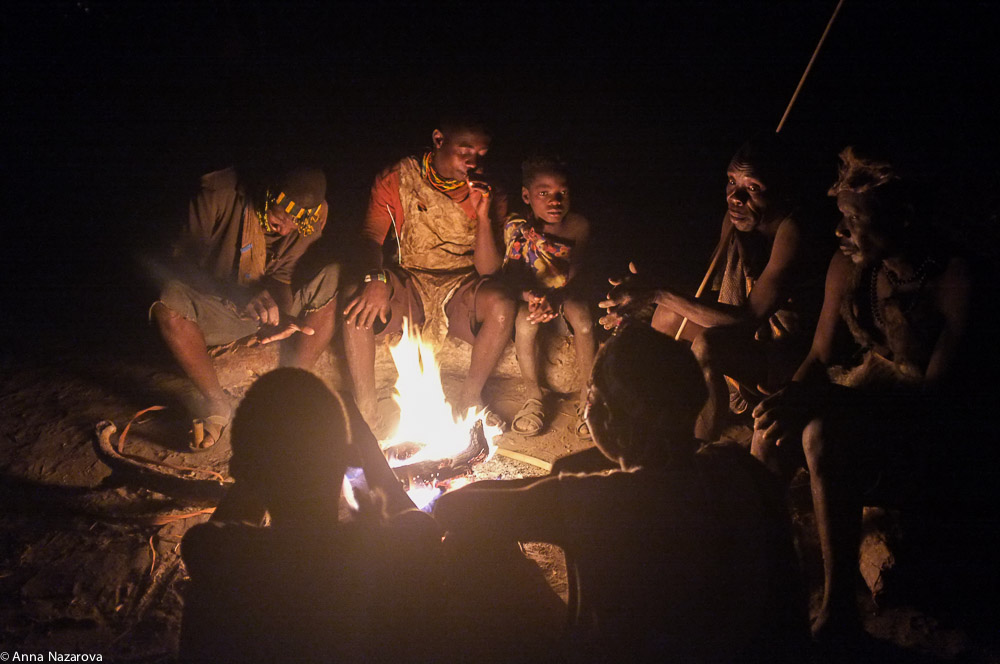 2. They produce fire with an old fashioned manner. Of course, I couldnt resist to try it on my own. It was pretty hard i'd say, you should move your arms very fast!