No need to tell you about Central Serengeti. I think I'm not mistaken if I say that everyone who is traveling to Tanzania visits this national park. And it's truly a gem! Huge territory with lots of animals and beautiful landscapes and numerous birds. I just show you how lucky we were to see so many animals busy with their things like hunting or having an afternoon nap!
1. This lonely lioness was smelling the air and thinking about where to go for hunting.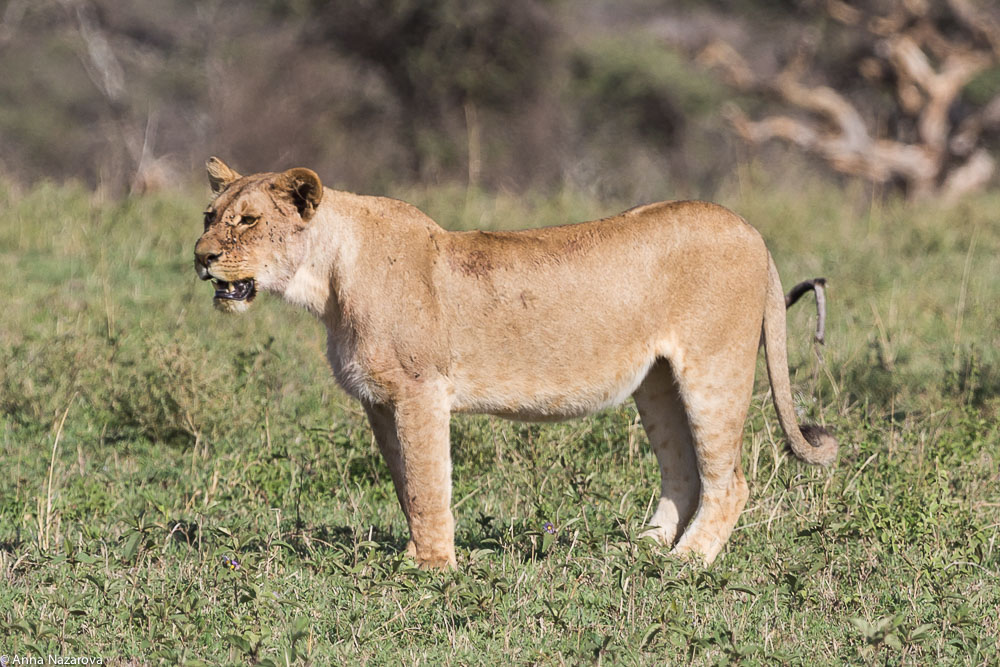 2. Then we were so lucky to spot this spotted hyena with a head of wildebeest! The head was very heavy and our hyena made a few stops while carrying her precious cargo!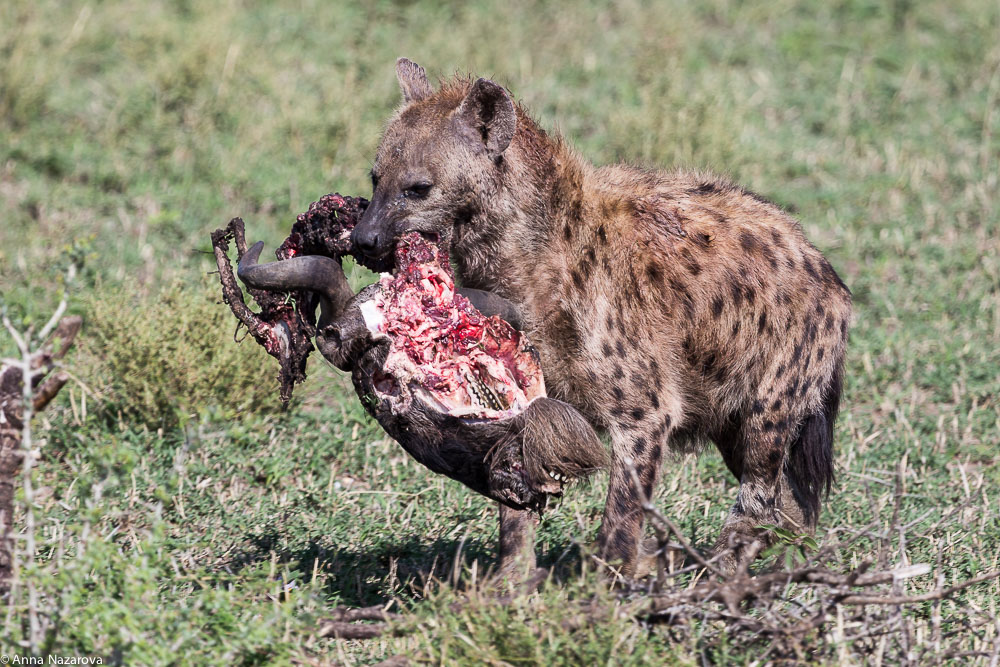 3. This is a typical african landscape: it's a party time for some vultures, jackals and hyenas to have a good meal!