Ok, after my posts about Tarangire NP, Lake Manyara and Lake Natron (1, 2, 3), i'm going to continue with my Tanzanian journey and switch now to the Serengeti national park. This park is one of the most famous national parks in the world. It's famous for its huge diversity and for the wildebeest migration together with other herds of cloven-hoofed animals like zebras, gazelles and impalas. It's really an amazing and spectacular sight, but i was not lucky enough to watch it. The problem is that the animals migrate in the very northern part of the park which is quite far away from the northern entrance. So if you visit the Northern Serengeti, give yourself at least one full day and two nights to surely visit the migration at the river spot. The best time to see it in the Northern part is September.
We arrived there from the lake Natron, the road was astoundingly beautiful, but extremely bumpy. A good idea was to bring some radio or iPod dock station so you can entertain yourself a little bit. I also had a gauze bandage, since it's really dusty! In total, it took us about 8 hours to get there and we saw a few jeeps got stuck on the way, basically in the middle of nowhere. So be sure that your driver is experienced enough and be prepared for some "unexpected" adventures 🙂
So, on our day 5 very late afternoon we arrived at the Northern Serengeti and on the way did some safari in the park till we got to the overnight stay spot. The spot is really amazing. Since not so many people visit this northern area, it's quite empty, just a few tents. And the most exiting thing is that animals can visit you along the night. Well, i mean here buffalos, leopards, lions can walk around the tents during the night time. It was really a good idea to bring a disposable urine pack, so we could use right in the tent 🙂
Then in the early morning we continued with safari in the northern part of the park till lunch time. And afterwards we proceeded to the Central Serengeti. It takes about 2-3 hours to get there, but since it's inside the park you still can see lots of animals on the way, so it may take a bit longer.
1. An Agama lizard right at the entrance.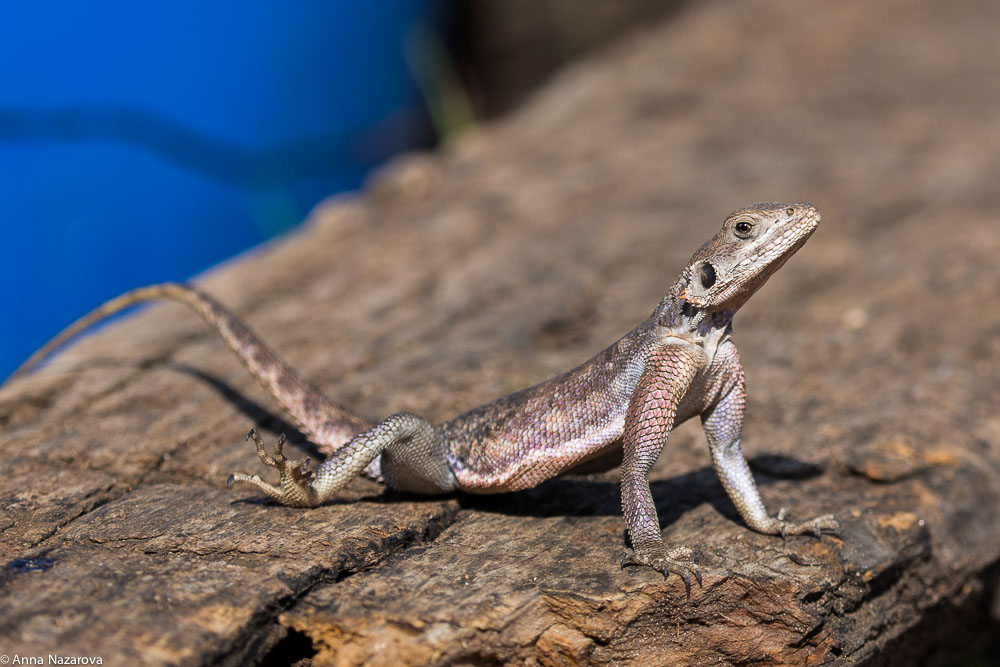 2. Baby Coke's hartebeest was just lying at the road.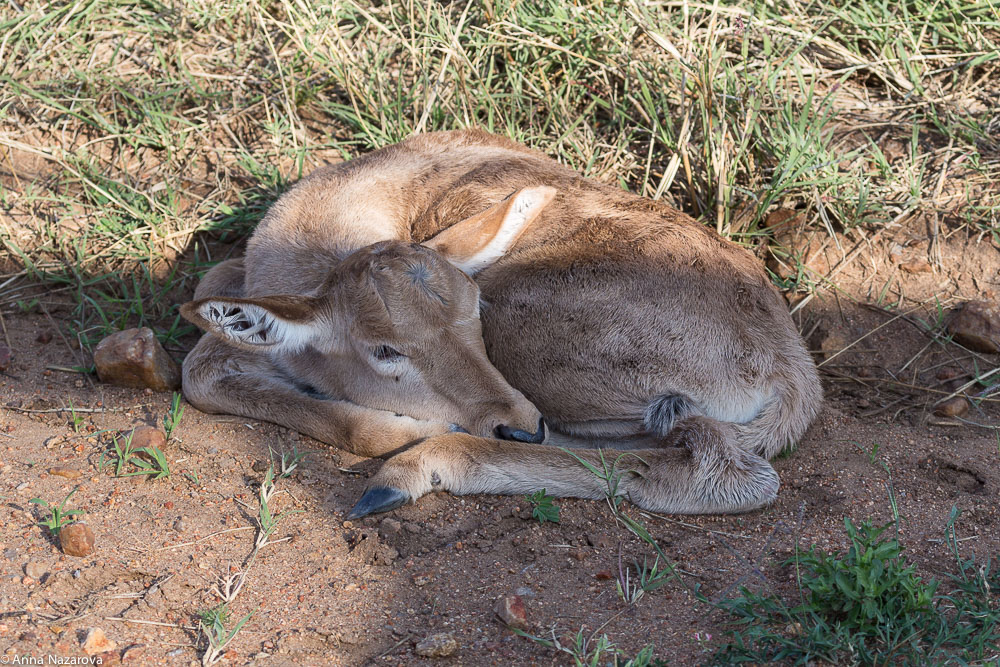 3. A Black-backed jackal at the dawn.